2 natural swimming pools in Barcelona that might surprise you
Barcelona's natural swimming pools are the perfect spots for switching off from urban life, just a few miles from the busy city centre, these outdoor havens are where you can get back to nature, cool off on warm days and enjoy all the fantastic summer weather.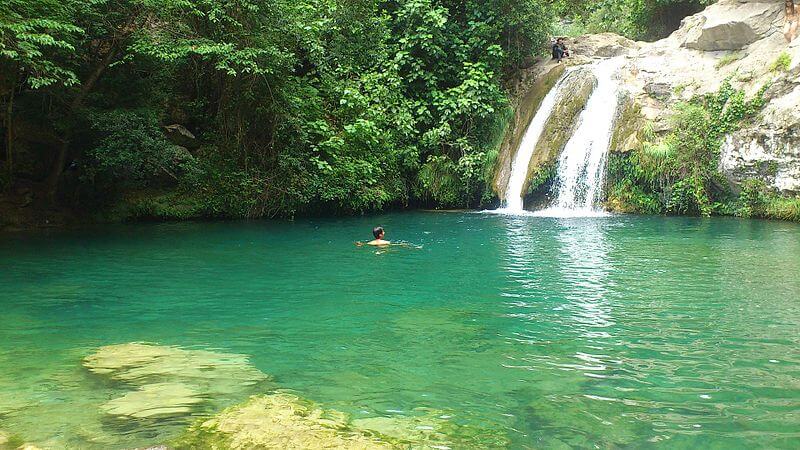 These oases of calm ooze tranquillity, relaxation and disconnection, making them the perfect alternatives for those travelling alone, as a couple or even with children, as they're easy to access and will be no trouble for the little ones. If you're looking to discover the best natural pools closest to Barcelona, here are two of our favourites.
La Riera de Merlès, a natural paradise  
Without doubt, Valle de Merlès is one place that's definitely worth visiting thanks to its rich biodiversity. Nestled in the mountainous region of the Catalan capital, the environment is stunning and has hardly been touched by mankind over the years. Similarly, the river from which the valley takes its name – Riera de Merlès – flows from the Catllaras mountain range and runs through three regions: Bages, Osona and Berguedà. This particular stretch of river is perfect for bathing, so make sure you don't leave your swimming gear behind!
This spectacular environment is also perfect for enjoying activities in nature in Barcelona, given the range of wonderful hiking trails, all of them low difficulty, making it one of the best activities to enjoy in Barcelona with the family. The charm of each trail is very different, but undeniable.
Els Gorgs del Riu Tenes and its surroundings 
Another of Barcelona's most charming natural pools is Gorgs del Riu Tenes, which you'll find within the Cingles de Bertí nature reserve. The best way to fully discover all the charm of the region is to take the route following the river until you reach the lakes and waterfalls, a spectacular spot guaranteed to enchant every visitor. Following the banks of the Riu Tenes also means you'll eventually reach the Sant Miquel del Fai Benedictine Monastery, an incredible place in an environment that truly captivates with its vast and overwhelming beauty.
Categories: barcelona
« 2 exciting day trips from Barcelona!
3 coastal towns with beaches near Barcelona – get ready for a day at the seaside! »