2023 concerts in Barcelona – take a look at some upcoming highlights!
Are you in the mood for some great concerts in Barcelona in 2023? Without doubt, Barcelona is a great city for enjoying music events, from local bands to national favourites and international megastars. The biggest and best artists all choose Barcelona for its people, climate and ability to put on world-class shows all year round. Discover the best concerts in Barcelona in 2023!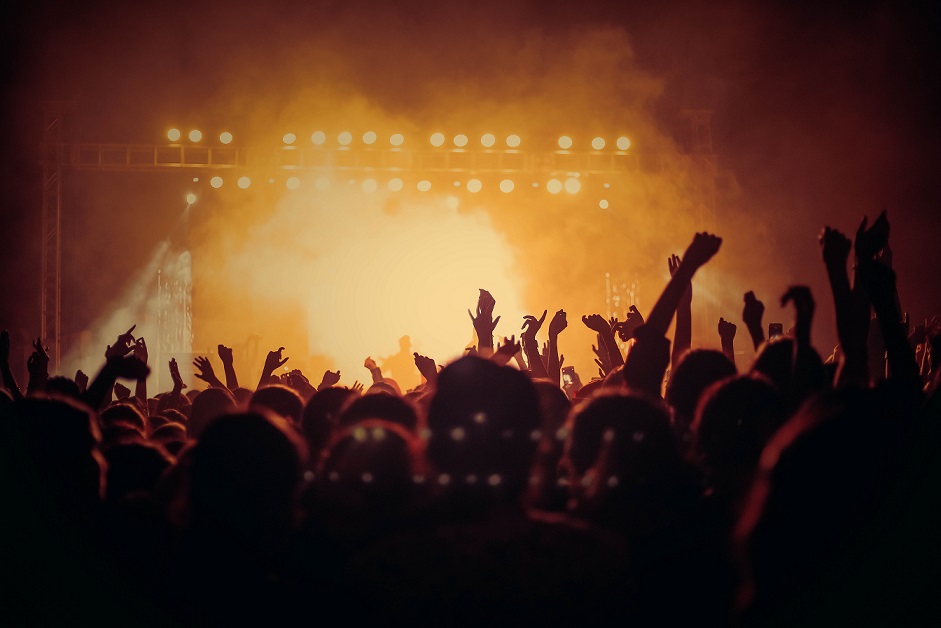 1. Bad Gyal in Barcelona in February
One of the most internationally-successful Catalan singers in urban music will arrive in February to kick off a fantastic programme of concerts in 2023. On 11 February 2023, don't miss Bad Gyal at Palau Sant Jordi, a venue with capacity for up to 18,000 fans.
2. Robbie Williams, one of the best concerts to see in March
Bringing his XXV Tour 2023 to town, Robbie will be in Barcelona on 24 and 25 March 2023. The world-renowned British artist is celebrating his 25th anniversary as a solo act by hitting the stage at Palau Sant Jordi. A show full of energy, he'll be playing updated versions of all his greatest hits. Don't miss out!
3. Eros Ramazzotti comes to Barcelona in April
A new album, a new tour and new concerts by Eros Ramazzotti are scheduled in Barcelona to the delight of all his fans. Palau Sant Jordi will shine on 2 April 2023 as the Battito Infinito World Tour gives the Italian singer an opportunity to showcase all his best songs and most memorable hits.
4. Bruce Springsteen in Barcelona!
Together with his E Street Band, Bruce Springsteen will take to the stage at Barcelona's Olympic Stadium on 28 and 30 April 2023. Seven years after his last stopover in Barcelona, he'll kick off his European tour right here in Barcelona. Don't miss this historic event!
5. Elton John, best concerts in Barcelona in May
Two consecutive nights for the farewell tour of one of the greatest artists of all time. On May 22nd and 23rd, Elton John will be in Barcelona at the Palau Sant Jordi for his Farewell Yellow Brick Road tour. It's going to be amazing!
6. Coldplay, one of the most anticipated concerts of the year
Yes, one of the most acclaimed concerts internationally will be held in Barcelona from May 24th to 28th. Yes, you read that right, four consecutive days of concerts at the Estadi Olímpic to present their Music of the Spheres World Tour. Their essence has remained the same since they first visited Barcelona in 2000, but now they attract hundreds of thousands more people. Coldplay is more than a concert, it's a unique life experience, enjoy it!
7. The Who and Maroon 5 in June
Who hasn't heard of one of the great British bands in the history of rock? For the first time in their entire history, they will perform in Barcelona on June 14th, 2023. Are you going to miss it?
June will reach its peak and Maroon 5 will also perform. On June 16th, they will give their all to make all their fans vibrate. A unique opportunity! The Palau Sant Jordi will be the gala stage for this historic event. Live the music!
8. Harry Styles in Barcelona in July
July 12th, 2023 is engraved in the minds of all Harry Styles fans. He is coming to Barcelona, to the Estadi Olímpic Lluís Companys, to present his Love On Tour to all his fans. He will only perform in Spain in Barcelona and Madrid, so don't miss this unique opportunity.
We have just presented you with the best concerts confirmed for Barcelona in 2023. We will be updating this list to keep you informed of the upcoming concerts that confirm their dates. We remind you that if you come to Barcelona for one of your favorite concerts, we are available to accommodate you in the best locations in Barcelona. Live the music!
Categories: barcelona
« Thinking of celebrating Valentine's Day in style? Discover Barcelona's best Valentine's Day plans
What to see in Barcelona in just one day: the ultimate itinerary »