Joan Miró's Barcelona, Explore the Artist's Hometown Through His Own Eyes
Joan Miró is one of Cataluña's most internationally renowned artists. His works are considered the foundations of Europe's surrealist movement. Throughout his career he dabbled in all kinds of work, from paintings and ceramic mosaics to sculptures and engravings. In this post, we'll introduce you to the places where you can explore the legacy of one of Barcelona's greatest sons. Discover them here!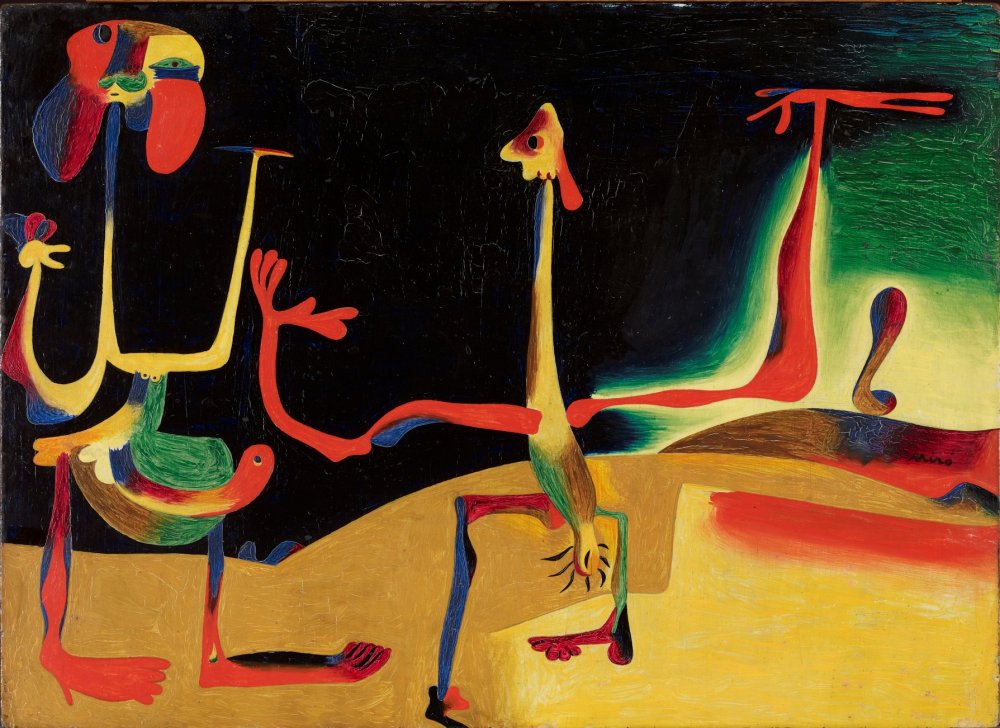 Fundación Miró Barcelona: museum of modern art
Joan Miró was keen to create a foundation in his name, and the first thing he needed was somewhere to house it… which turned out to be Montjuïc.
With the help of a friend, the architect Josep Lluís Sert, he built one of the most significant rationalist buildings in the whole of Barcelona. Some of the most remarkable features of the building are its wavy shapes and prominent white colour.
Fundación Miró Barcelona is considered the leading contemporary art museum in Barcelona. But it's not just a museum for the works of the great artist, far from it: they also offer a complete educational programme. Here, you'll find temporary exhibitions showcasing other renowned artists, as well as help, support and encouragement for younger visitors with an interest in expressing their creative side.
Barcelona's Miró Museum houses a permanent exhibition, divided into nine distinct spaces, with a total of 14,000 works on display at any one time. Among the extensive catalogue you'll find paintings, sculptures, ceramics, textiles, drawings and graphic works.
Parque Joan Miró Barcelona: ever been?
Parque Joan Miró, located in the grounds of a former abattoir, can be found near Plaza de España.
The park is designed for leisure, enjoyment and switching off from the world. Its various entrances and exits house a myriad of surprises, given each one leads to a different area designed for different purposes. In the park, you'll discover the artistic installation Dona i Ocell, which represents the figure of a woman and a bird.
What's more, the wide variety of plants and trees on show includes Canary Island palm trees, date palms, stone pines, white pines, holm oaks, eucalyptus trees, along with endless other types of colourful vegetation.
The park is divided into various zones, the first being the gardens designed to enhance biodiversity, creating a space specifically created to improve the flora and fauna of the city. Another can be found next to the square, where a 6,000m² open space includes space for parking and rainwater ponds. Bordering the previous area with a number of lakes, you'll soon reach the exciting wooded area, made up of beautiful palm trees and succulent pines. A great place to explore!
Categories: barcelona
« Live Music in Barcelona: the Most Popular Music Venues
Experience Valentine's Day in Barcelona with HCC Hotels! »