5 activities for children in Barcelona – fun with the family!
Looking for some exciting new ways to enjoy Barcelona with children? Still unsure what to see and do so that the youngest in the family have a good time? In Barcelona, you'll find a whole host of fantastic options for children to enjoy themselves. From theme parks and museums to the most entertaining children's activities… Today, we're sharing five ways to enjoy a big day out in the city as a family. Read on to find out more!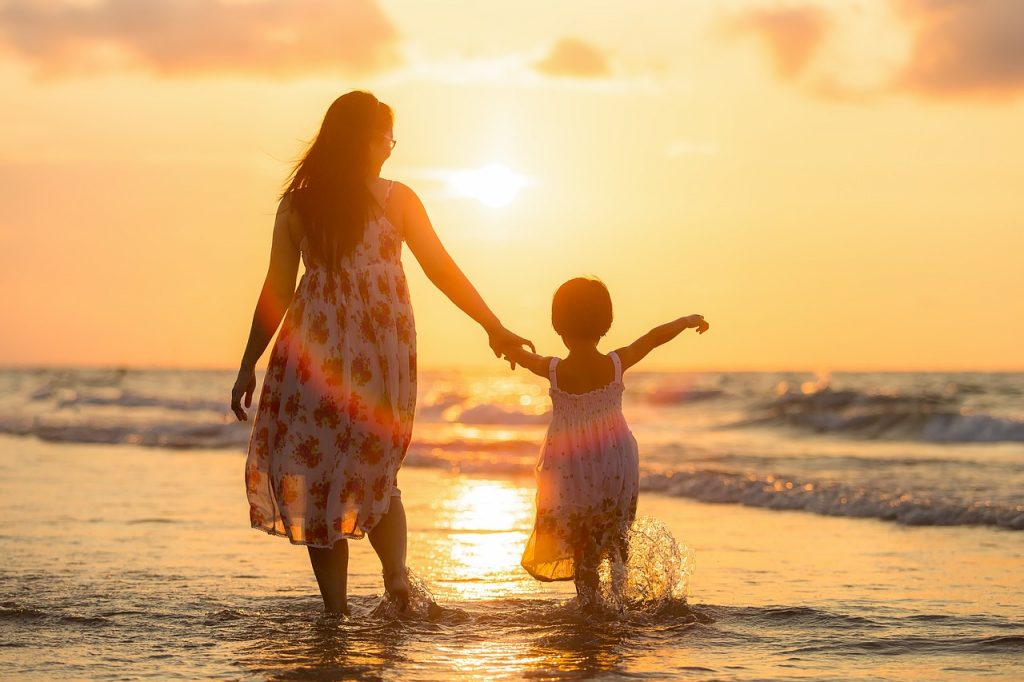 1. Theme parks in Barcelona
Are you looking for an unforgettable family day out? There are a number of different theme parks in Barcelona that you can try depending on your tastes. Tibidabo, PortAventura World, Barcelona Bosc Urba, Illa Fantasía and Catalunya en Miniatura are the best known and most popular options. It's simply a case of choosing your favourite!
One of the most popular destinations is PortAventura World, an amusement park full of adventures for an incredible day out near Salou, which is around 100km from Barcelona. On the other hand, at Tibidabo, you can enjoy a whole range of attractions with spectacular views of the city from the top of the mountain as an added bonus. Barcelona Bosc Urba is an urban adventure park with zip lines, bungee jumping, log platforms and rope-climbing that offers the perfect day out for little ones. Illa Fantasia, a water park just a few minutes' drive from Barcelona in the town of Vilassar de Dalt, is a great option to help cool off during the hotter months of the year. Finally, Catalunya en Miniatura, which you'll find in Torrelles de Llobregat, is a theme park where visitors can explore all the wonderful tourist attractions in Cataluña but in miniature form.
2. Barcelona with children! Discover the city's animal kingdom
Most kids love animals, they love watching them and learning everything they can about them. In Barcelona, there are two hotspots for budding animal lovers: the Zoo and the Aquarium.
Barcelona Zoo is home to more than 7,000 animals and 400 different species, where visitors can discover creatures from all over the world, learning about how zookeepers take care of them and feed them. Barcelona Aquarium is one of the biggest aquariums in Europe and takes care of more than 11,000 animals from 450 different species. Which is your favourite?
3. Parks and Gardens for Children in Barcelona
What better idea than to spend a day with children in the best parks of Barcelona? You will find many parks distributed throughout the city. First of all, we recommend Park Güell, designed by Antoni Gaudí, with impressive views of the city and plenty of activities to enjoy.
Ciutadella Park, the largest park in Barcelona, features a zoo and plenty of green areas to run and play. Joan Brossa Gardens, another park in Barcelona, offers many options for children's games and walking trails. The last park we present to you is Horta's Labyrinth, which includes a botanical garden and a hedge maze that will challenge the most adventurous kids. Discover it!
4. Best Museums to Visit as a Family in Barcelona
In Barcelona, you will find the best museums to visit as a family. You have a wide range of themes to choose from, so pick the one that the little ones like the most and get ready to enjoy. We highly recommend a very special museum that everyone is sure to love—the Chocolate Museum, yes, you heard it right, a museum dedicated to chocolate! It is a unique museum where you will discover how chocolate is produced and what it consists of. Even the tickets will catch your attention because, instead of paper, they are made of chocolate!
5. Children's Playgrounds in Barcelona
The last type of activity we propose is visiting children's playgrounds. You will have a multitude of games and options to have a fun day, and you can even celebrate parties or birthdays. Aventura Park or Planeta Màgic are ball parks and are among the most popular ones. Also, in recent months, "saltings" have become very trendy. Have you heard of them? Jump non-stop at Jumping Extreme or Indoor Jumping Club. Enjoy Barcelona with children!
Categories: barcelona
« Looking for a cosy bookshop-café in Barcelona? Here are our 4 favourites
Barcelona literary trail: follow in the footsteps of the greatest writers »