Barcelona Parks – Always A Grand Day Out!
If there's one thing that really makes Barcelona stand out from other global cities, it's Barcelona parks. A gold standard in urban green spaces, the city is home to a vast array of open spaces for locals and visitors alike to enjoy.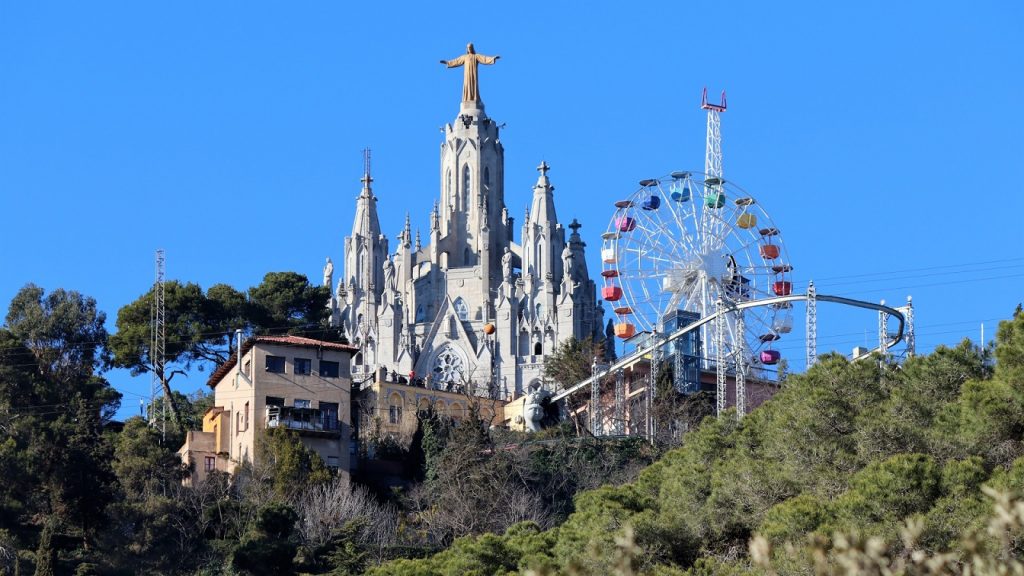 In Barcelona, you'll find parks for all tastes and plans, from amusement parks to those designed specifically for children, to great places to simply unwind or get active. In today's post, we're introducing you to two of our favourite parks where you can enjoy your time in the city in the great outdoors. Let's get started!
Tibidabo Amusement Park, always a fun day out!
A popular tourist attraction with perhaps the best park views in the whole of Spain, Tibidabo Amusement Park can be found on the mountain that bears the same name, part of the Sierra de Collserola mountain range, covering a total area of more than 70,000m², and widely known as offering visitors one of the most spectacular views in Barcelona.
With attractions and entertainment for the whole family, you can enjoy a fun day out with the children or with friends and really get to know this truly special park in Barcelona. Even getting to the park itself is fun, as you arrive by funicular, certainly a unique way of getting to the park gates. Don't miss out!
Barcelona Parks! Parque de Ciutadella, discover Barcelona's parks!
Towards the end of the 19th century, the very first public park in Barcelona was designed and built. It was all part of a plan to offer spaces for all kinds of recreational and cultural activities for the city's residents, leading to one of the very best parks in Barcelona, which you can still enjoy today.
We recommend you take a stroll and relax as you admire more than a hundred different species of plants in a park that's full of ancient trees. One of the most striking elements here is the waterfall comprising a wide range of monuments, as well as the famous Castle of the Three Dragons. We're sure you'll enjoy Parque de Ciutadella!
Categories: barcelona
« 3 Essential Plans for the November Bank Holiday Weekend in Barcelona
La mayor feria de turismo de MICE (incentivos, eventos, reuniones) llega a Barcelona: IBTM World 2022 »