Barcelona's best gardens and parks – discover them all!
Barcelona is the second biggest city in Spain, it's highly
cosmopolitan, modern and, of course, one of the country's main
economic powerhouses. But it's also unique for its plentiful green
spaces where you can switch off from the hustle and bustle of city
life.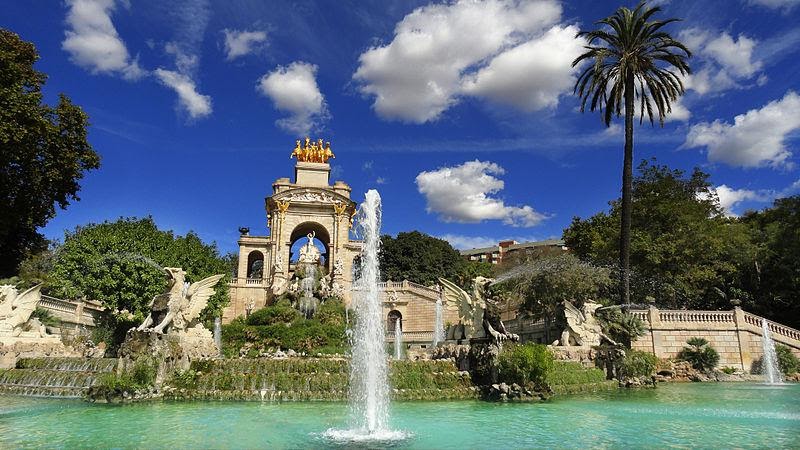 It´s very important to be able to get out and enjoy some time in the
great outdoors whether just for some fresh air, exercise, the chance
to meditate or simply to switch off. That's why we're here to tell you
all about the most impressive parks and gardens in Barcelona so
you don't miss out.
Parque del Laberint d'Horta
If you're looking for architectural beauty while also enjoying some
stunning green space, you can't afford to miss Laberint d'Horta.
This particular park in Barcelona is the oldest garden in the city,
designed in romantic style with some Italian touches.
It can be found on the outskirts of the capital in the Horta-Guinardó
neighbourhood. As the name might suggest, the gardens are made
up of a labyrinth of thick walls of cypress trees. Those up for the
challenge of exploring will find a statue of Eros – the Greek god of
love and fertility – at the centre of the maze.
Within the park, you'll also find a number of small temples,
fountains, mythical sculptures, a pavilion, waterfall and even a mock
cemetery. As you can imagine, visiting this park is like stepping into
an open-air museum surrounded by nature and the great outdoors.
Jardines de Mossèn Costa i Llobera
These 6.15-hectare themed gardens can be found on Montjuïc
mountain. As the years have gone by, the gardens have become a
key part of Europe's biodiversity, as they're home to a number of
unique species of cactus. There's certainly no shortage of the plant
here, with more than 800 different species calling the gardens their
home.
It's a unique collection open to all visitors. What's more, here you
can also see some amazing exotic plants and a tree that's over two
hundred years old, the oreocereus neoclesianus.
Parque Güell de Barcelona
Parque Güell in Barcelona is, without doubt, one of the city's most
special historical jewels, alongside the Sagrada Familia. Officially
declared a UNESCO World Heritage Site in 1984, it's one of the
best known works of Antonio Gaudí.
Found on the southern slope of Mount Carmel, the park was
commissioned by businessman Eusebi Güell in 1900 for his own
private use and was completed in 1914. Twelve years later, it was
opened to the public as a city park. Given its popularity over the
years, it was renovated in 2006 when a tour guide service was also
introduced, available to anyone looking to explore the history of this
very special corner of the city. This can be a great option for those
looking to explore some of Barcelona's gardens in more depth.
Categories: barcelona
« 5 ways to enjoy the summer in Barcelona in 2021
Do you have an electric car? Parking for electric vehicles now available in our hotels »