Discover the best of Raval's hidden treasures
El Raval, a neighbourhood found in the city's Ciutat Vella district, is a must-see for anyone thinking of visiting Barcelona any time soon. One of the city's truly unique neighbourhoods that's well worth a little of your precious time getting lost in the labyrinth streets bursting with history, art and culture.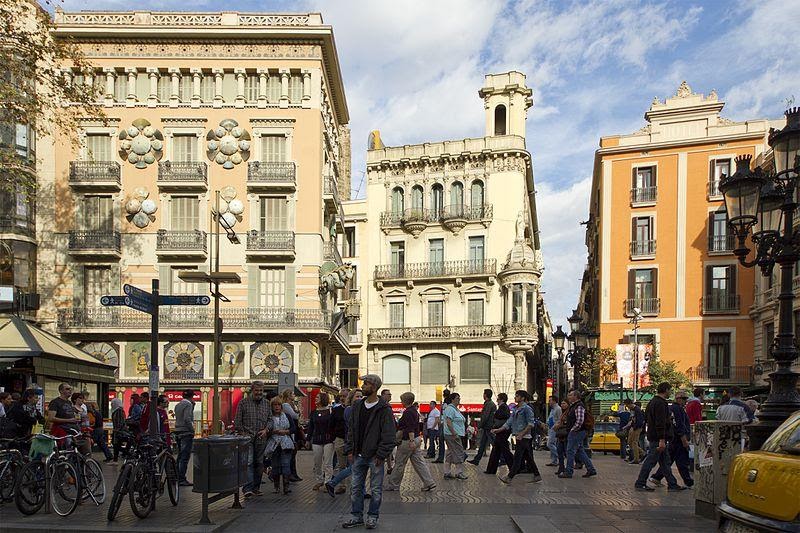 This corner of Barcelona began to find fame due to its range of galleries, art studios and book shops, before becoming the number one neighbourhood in all of Europe for its cultural offering. Today, it's known as the most fashionable neighbourhood in the city, and the most multicultural. If you want to find out more about what makes Raval such an appealing part of the city to explore, read on to discover all the hidden treasures it holds.
What to see in Raval?
Palau Güell
A palace in the heart of Barcelona that's full of history, architecture and fame. Palacio Güell is one of the most symbolic buildings in the whole of Raval, commissioned by the Güell family and built by renowned architect Antonio Gaudí as a family residence. Its Gothic façade is surprising and clearly very innovative, adorned with all kinds of different materials. This wonderful construction was declared a UNESCO World Heritage Site and is one of the architect's best-known works.
The well-trodden Rambla del Raval
Anyone who comes to visit Barcelona simply can't leave the city without taking a stroll down Rambla del Raval. The famous avenue opened in 2000 is part of the Raval neighbourhood and is the main tourist centre of the Catalan capital. What's more, it's a street that never sleeps, coming to life both by day and by night owing to the many shops, hotels, restaurants, cocktail bars, jewellers, clothes stores and more… And alongside the wide variety of commercial spaces, you'll also find the famous 'cat sculpture' by artist Fernando Botero, something everyone needs to get a selfie with!
La Boquería Market, a must-see destination
Truly a feast for all the senses. It's always worth a gentle stroll around the oldest market in town, and the biggest in all of Cataluña. If you're thinking of visiting Barcelona, you'll can't afford to miss the over 300 stalls packed with fresh and local produce, with the biggest variety of food for miles.
Barcelona Contemporary Art Museum (MACBA)
Whether you're a modern art lover or a complete novice, you can't afford to miss MACBA, the Barcelona Contemporary Art Museum… its privileged location and views across all the main attractions in Barcelona is worth the trip alone! The site has recently become one of the most-visited cultural spots in town and is a real driving force bringing people to Raval.
Categories: barcelona
« Rooms at the Hotel St Moritz for meetings and events
5 ways to enjoy the summer in Barcelona in 2021 »