Hidden Places to Discover in Barcelona: The Old Hospital of Sant Pau
Barcelona is known for its many hidden treasures that make it a truly special, unique place to visit. And the Old Hospital of Sant Pau is one such destination that's well worth experiencing on your next trip to Barcelona.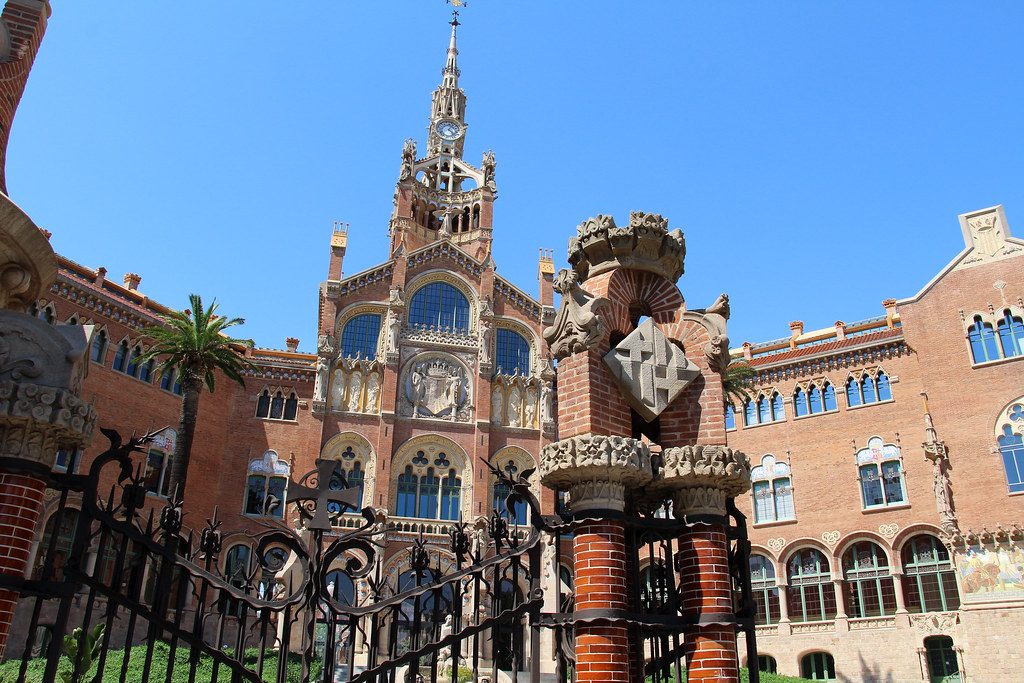 History comes to life at the Old Hospital of Sant Pau
Designed as a central place to cover all the health and medical needs of the Catalan people, a hospital was first built on this site way back in 1401. Over the centuries, it would be renovated and remodelled to create the current building we can visit today.
Its remodelling into the modernist masterpiece we know today was handled by one of Barcelona's most famous architects, Lluís Domènech i Montaner, one of the biggest names in the internationally renowned Catalan modernism movement.
Two phases of reconstruction and reform were needed in 1913 to bring the thirteen buildings that make up the Old Hospital of Sant Pau site back to their former glory, all carefully kept to the modernist style in which they were designed.
Exhibitions and visiting the Old Hospital of Sant Pau
Three different parts of the Old Hospital of Sant Pau are now open to visitors, including the Sant Salvador Wing, the Sant Rafael Wing and the hospital grounds, where you can enjoy exploring the building exteriors and surrounding gardens.
In the Sant Salvador Wing, you can travel back in time through the history of medicine, where the institution's entire heritage collection is on display, from medical materials to models and information on the hospital complex. What's more, you'll also be able to enjoy exhibitions and information on the architect himself, Lluís Domènech i Montaner.
In the Sant Rafael Wing, visitors are invited to explore the wonderful interiors as designed at the beginning of the 20th century. There are also secret underground tunnels to investigate that once connected the neighbouring buildings, as well as the original and traditional spaces throughout the complex.
At HCC Hotels, we want to help you make the most of your trip to Barcelona and enjoy all the special hidden treasures the city has to offer, just like the Old Hospital of Sant Pau.
Categories: barcelona
« Palacio Güell, Gaudí's Oriental Masterpiece
Find the Nearest Tourist Information Office To Help Plan Your Time in Barcelona »