Two ways to enjoy the long December bank holiday weekend in Barcelona
December in Barcelona is synonymous with Christmas time, when the streets are filled with joy and there's always something exciting to see and do. It's also when the region enjoys an extra-long bank holiday weekend. So why not make the most of the December bank holidays in Barcelona? If you're not sure what to see and do to really make the most of your time in the city, fear not, because we've got three fantastic ideas for you. Find out all you need to know below!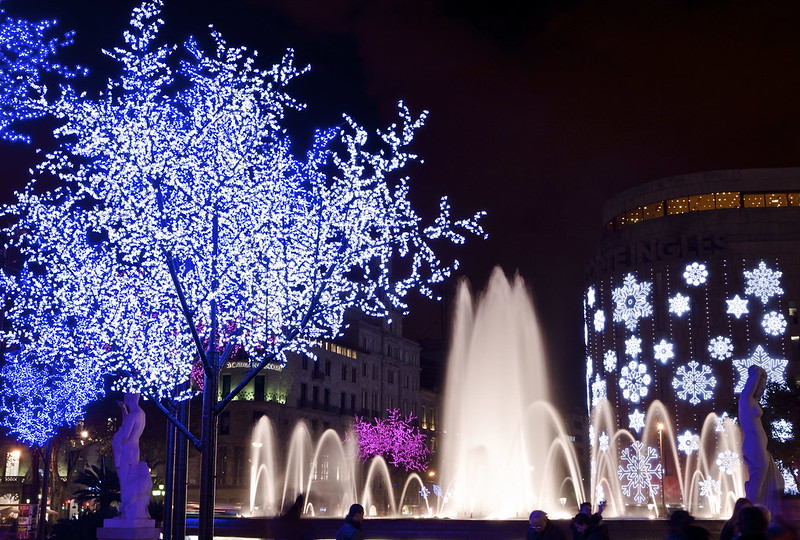 See the Christmas lights in Barcelona as the city shines bright!
One thing you can't afford to miss during your long bank holiday weekend in Barcelona is to see the city's fantastic Christmas lights up close. Like every year, the streets are filled with magical colours, guaranteed to bring joy to everyone who sees them. The Barcelona sky lights up to usher in another Christmas season!
This year, the official Christmas lights switch-on will take place on Thursday, 24 November at 18:30 as part of a lighting ceremony in the Nou Barris district. From that moment on, your strolls through the streets and avenues of Barcelona will be a spectacle of colour and imagination until 5 January. Don't miss out!
The Christmas markets in Barcelona, get into the festive spirit!
The story of Christmas in Barcelona can't really be enjoyed without the revered traditional Christmas markets. People flock from all over the world to stock up on Christmas lights, trees, decorations, toys, traditional sweets… simply an endless range of products and souvenirs guaranteed to pique your interest.
There are two traditional markets in Barcelona that mark Christmas each and every year with all the verve and vigour it deserves. One of them is the Fira de Santa Llúcia Christmas Market, which has been running for over 200 years now. The market can be found just next door to the Cathedral of Barcelona and is consistently the most popular Christmas market in town. The second Christmas market we recommend is the Feria de Navidad de la Sagrada Familia, which is found, as you might have guessed, in the square directly in front of the Sagrada Familia. Don't miss out!
Categories: barcelona
« The Winter Holidays Are Here! Enjoy the December Bank Holidays in Barcelona
Christmas and pre-Christmas menus in Barcelona! »