Alternative tourism in Barcelona: 5 unique experiences to help you enjoy the city
Ever heard of alternative tourism in Barcelona? This type of tourism is increasingly in demand, on trend and requested by travellers in the big cities looking for authentic experiences. Far from the conventional tourist attractions, which always feature on everyone's itineraries, alternative tourism involves more innovative options for those who want to explore Barcelona from a slightly different perspective. Discover 5 unique experiences in today's post that perfectly sum up alternative tourism in Barcelona, so you can get to know the city in an altogether more exciting way!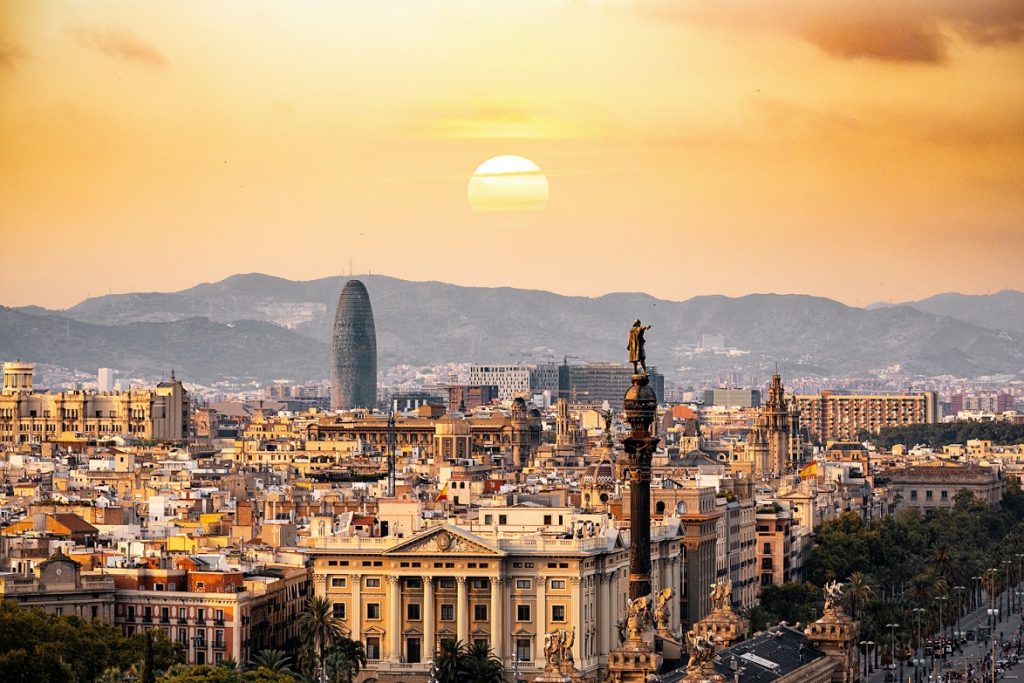 1. Street art in Poblenou
Are you a fan of urban art? An important part of Barcelona's culture, Poblenou is a neighbourhood that's full of murals and street art installations. Barcelona is one of the most cosmopolitan cities in the whole of Europe and, as such, you can live and breathe artistic influence and expression around every corner.
So if you're interested in art and urban culture, we encourage you to try our street art itinerary though Poblenou. This particular Barcelona neighbourhood has an industrial past that has been revived in the form of a bustling cultural hub. The itinerary is all outdoors, free and will guide you through the urban art scene on some of Barcelona's lesser travelled streets as you discover murals and graffiti like you won't find anywhere else. It's an excellent way to discover the city as you walk the streets, including Pere IV, Carrer Peru, Selva de Mar and Fluvia. Complete your itinerary with some great concerts in Barcelona, whether it's an intimate gig in a pub or a massive concert with an international star – if the dates work out – and you'll have experienced the perfect cultural day in the city. We hope you enjoy!
2. Alternative tourism bike tours in Barcelona
Ever thought about enjoying a bike tour through Barcelona? Bikes are the perfect way to reach places off the beaten track. Barcelona's climate is ideal for this kind of active tourism, and you don't have to worry about too many steep hills!
Bike tours allow you to see less touristy, but equally beautiful neighbourhoods, such as Gracia or Sants. One of the routes we recommend will take you to Barceloneta beach, the Olympic Port, Parque de la Ciutadella, the Arc de Triomphe and the statue of Christopher Columbus. What's more, along the way you'll find plenty of great markets, squares, modernist buildings and, of course, some amazing tapas bars for a quick pit-stop. So saddle up and discover everything Barcelona has to offer!
3. Cooking Workshop at La Boquería Market
Have you ever thought about attending a cooking workshop? Gastronomy is one of the most important aspects of Catalan culture, and La Boquería Market is a special place to discover the typical products of the region. Located on Las Ramblas, it is classified as one of the largest markets in Europe.
It's an ideal way to experience gastronomic tourism, offering a unique opportunity to learn how to cook local dishes or desserts using ingredients from the area. Moreover, the workshops usually include a guided tour of the market to explore its colorful stalls. They are truly authentic!
4. Alternative Tourism, Unique Places in Barcelona
When we hear Barcelona, unique places like the Sagrada Familia, Casa Batlló, and La Pedrera quickly come to mind. Yes, they are unique and shouldn't be missed, but there are also special, authentic, and lesser-known places that will leave you impressed. We encourage you to discover these off-the-beaten-path locations that will surprise you!
Casa Vicens is one of them, and if you have the time, you shouldn't miss the opportunity to visit. Considered Antoni Gaudí's first major work and declared a UNESCO World Heritage site in 2005, it's a special place that you won't regret visiting. Don't miss it!
5. Terraces in Barcelona
Another alternative tourism option in Barcelona is enjoying panoramic views of the city while having a drink on the best terraces you can find.
We encourage you to discover our terraces, which have an excellent location in the center of Barcelona. You can admire the 360-degree views from the rooftop, enjoying a necessary break to end your day.
It's an ideal place to explore the historic center of the city or easily access any part of Barcelona's urban core. You can discover the tourist attractions accessible from our hotels without the need for transportation.
Relax and enjoy! During a trip, you also need to rest, and what better way to do it than to see the city while you relax. It's a unique moment!
Categories: barcelona
« 4 books set in Barcelona. Have you read any?
Barcelona in 3 days: must-see places »