Barcelona in 3 days: must-see places
Got a day to spare in Barcelona? Already planning your visit? Wondering what to see and do? Plenty of questions, but luckily, we've got the answers. When you start thinking about what to see on your next city break, the doubts can creep in about whether you'll be able to tick off everything you want to see in time. But have no fear, because we've got the best itinerary for spending 3 days in Barcelona. Discover it all below!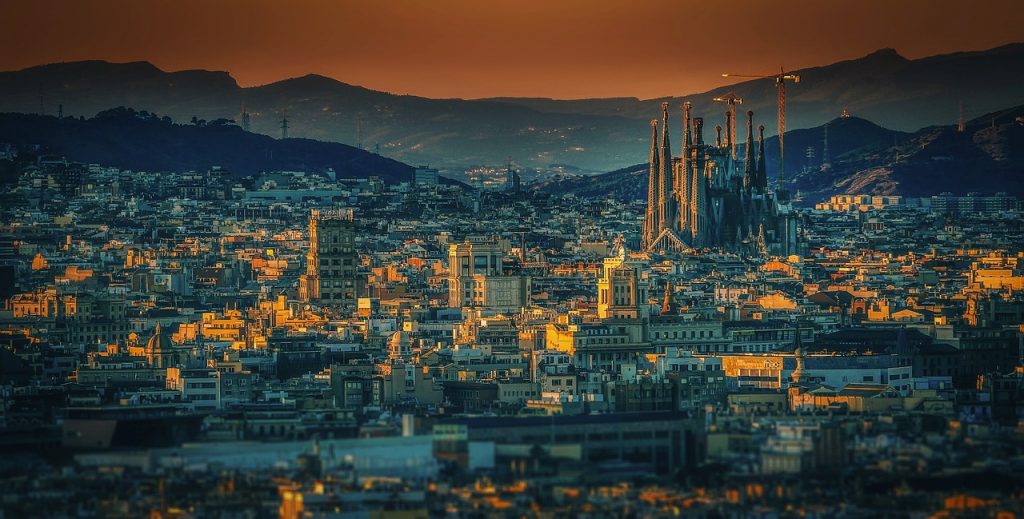 Day 1: Enjoy a modernist trip through Barcelona!
No trip to Barcelona could ever be complete without exploring some of Gaudí's modernism. This route will take you through all the busiest, most central neighbourhoods with easy access to all the top sights. The architecture you'll see along the way is what makes the city so special and you won't want to miss any of these symbolic buildings and landmarks. Here's a route you can follow on your next trip to discover modernist Barcelona. Let's get started!
Day 2: Gothic Route in Barcelona
We continue with your second day on your 3-day trip to Barcelona. What else can we visit? You have already discovered a great part of the history and art of this city with its most representative modernist elements. Now it's time to explore the Gothic Route of Barcelona. Discover it!
Plaza de Cataluña: It is the neuralgic center from which the main avenues and streets of the city originate. A location that concentrates the spirit of Barcelona and will be the starting point for this second day of your trip.
Barcelona Cathedral: A Gothic gem in the form of a temple that holds surprising secrets within. Enjoy its cultural and historical value!
Las Ramblas: Restaurants, terraces, kiosks, shops, traditional stores, street artists, and a long list of charms bring life to Barcelona's main artery. Don't miss it!
Boquería Market: Step into the world's greatest array of colors. One of the largest markets in Europe, where you can find any ingredient in the world.
Liceu Opera House: The most prestigious theater in the city. For a century, the Gran Teatre del Liceu was the theater with the largest seating capacity in all of Europe. Discover it on your 3-day trip to Barcelona!
Gothic Quarter: A journey through time to uncover the secrets of Barcelona. In this neighborhood of Barcelona, you can transport yourself to past eras and discover another one of the many faces that the Catalan capital offers.
Basilica of Santa Maria del Mar: You will embark on a journey through the history of the Bastaixos, strong and brave men who, with their physical effort and long hours of work, transported each stone of the Santa Maria del Mar Church, turning it into a unique piece of Barcelona's history.
Day 3: Museums on your 3-day trip to Barcelona
You now know most of the essential places to visit in Barcelona during your 3-day trip. To complete your journey, we recommend visiting the best museums in the city. The Picasso Museum, the National Art Museum of Catalonia, the Joan Miró Foundation, the Museum of Contemporary Art of Barcelona (MACBA), and the Barcelona Science Museum (CosmoCaixa) are some of the museums you can visit to enhance your perfect trip. Enjoy Barcelona!
Categories: barcelona
« Alternative tourism in Barcelona: 5 unique experiences to help you enjoy the city
Discover Barcelona's 6 most symbolic neighbourhoods »