Children's attractions in Barcelona. What to do with little ones?
Barcelona's playgrounds are perfect for our youngest visitors to enjoy themselves and spend some fun in the sun with the family. And although the city has plenty of tourist attractions that are great for children, the truth is, adding some attractions to your itinerary specific for kids will leave everyone smiling even more widely!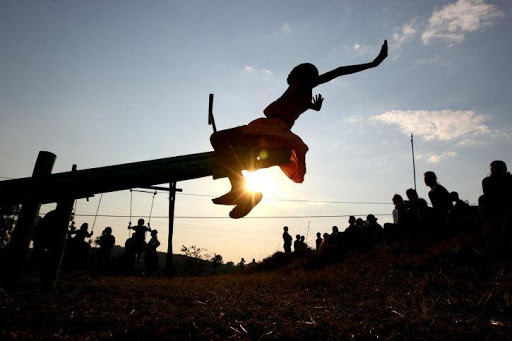 So if you want to discover all the best activities for children in Barcelona, in this post you'll find the perfect guide to the attractions you can't afford to miss on a family trip to the city. 
Children's playgrounds in Barcelona 
There are plenty of playgrounds in Barcelona easily accessible in each of the city's neighbourhoods, all great options for getting the kids outside and playing in the fresh air.
For example, Parque de la Ciutadella is one of the best parks in the whole city for kids. Besides being located just next door to the city's Zoo, the park has plenty of green spaces for walking, cycling or anything else. Ciutadella Park is also home to the famous waterfall, a roundabout, as well as a giant woolly mammoth, one attraction in particular that certainly gets the littlest members of the family excited.
Similarly, Parque Güell is another of the best parks in Barcelona, and not just for the kids. It's one of the best known spots in the entire city and was built by Antonio Gaudí between 1900 and 1914. From here you can take in some of the best views in all of Barcelona, alongside all the colourful mosaics, making it a meeting and leisure space that delights both young and old alike. What's more, it's also a great way to bring art and modernism to younger visitors.
Another of the playgrounds in Barcelona worth a visit are the Horta Gardens and Maze, one of the most beautiful parks for its greenery and plant life alone. Without doubt, the highlight is the maze you'll find at the very centre of the park, where the whole family can enjoy trying to make their escape. And, of course, be sure to take in the fountains, play areas, and everything else on offer.
Other plans for children in Barcelona
Beyond all the great playgrounds in Barcelona, the city has plenty of options and attractions for children to enjoy. This is certainly true of Barcelona's Aquarium, which you'll find down by the city's harbour. A visit to the Aquarium is a great way to spend a day in Barcelona with children, since you'll be able to meet more than 800 animals and 450 different species, including penguins, sharks, stingrays and alligators, among others.
Younger visitors are fascinated by it all as they learn about all different kinds of marine flora and fauna, having plenty of fun as they do. It's worth noting that Barcelona Aquarium offers plenty of activities for children, including guided tours and workshops, all aimed specifically at their development and education.
Categories: barcelona
« Historic buildings in Barcelona – which ones to see?
Rooms at the Hotel St Moritz for meetings and events »