Discover Barcelona music festivals in 2023 – summer is officially here!
We know you all love summer and spending time outdoors, having fun and enjoying some fantastic live music. So what better way to make the most of this summer than heading to some of the very best festivals in Barcelona and the surrounding region? Plenty of laughs, friends, dancing and live music are all firmly on the agenda this summer. Discover a selection of the best upcoming festivals below. Read on to find out more!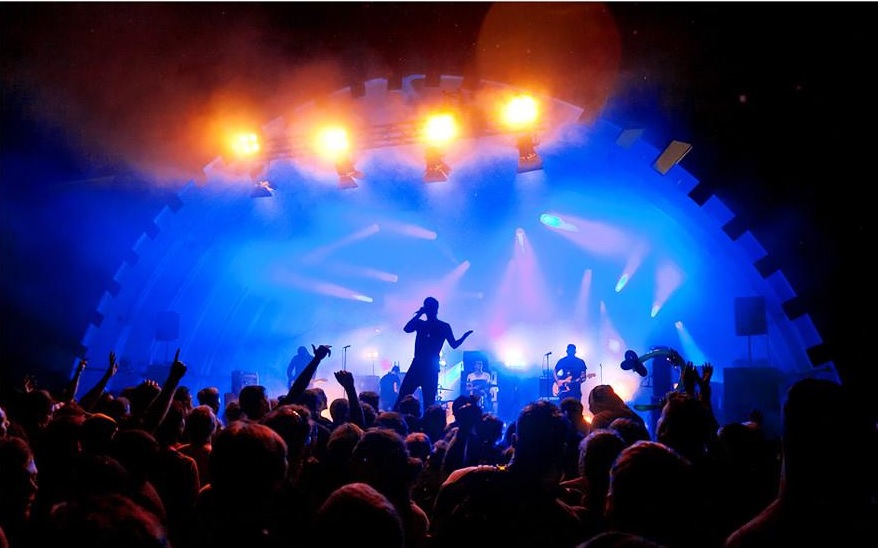 1. VIDA Festival
From 29 June to 1 July in Vilanova i la Geltru, VIDA Festival is set to host all the best modern acts to showcase the true spirit of this popular festival.
This year's full lineup includes Suede, Lori Meyers, Julieta Venegas, Panda Bear & Sonic Boom, Niño De Elche, Xoel López, The Libertines, Spiritualized, Valeria Castro, Queralt Lahoz, La Plazuela, Jorge Drexler, Habla De Mi En Presente, La Casa Azul, Núria Graham, Whitney, Henrio, Za! & La Transmegacobla, The Gulps, Maria Hein, Irenegarry, Ghouljaboy, Aurora, Ernest Crusats, Glasvegas, Holögrama, La Costa Brava, Playback Maracas and Ven'nus. What are you waiting for?
2. Cruïlla Festival: Best festivals in Barcelona 
The Cruïlla Festival takes place this year from 5-8 July at Parc del Forum. But this isn't just any old music festival. It combines comedy, food & drink, memorable performances and, of course, the very best music. More than enough ingredients for the perfect summer escape, wouldn't you say?
The artists making the bill this year have something for everyone. Placebo, Antònia Font, Carolina Durante, Sigur Rós, Franz Ferdinand, Leiva, Dani Fernández, Amaia, Sen Senra, Delaossa, Cruz Cafuné, Stay Homas, Sidonie, Iseo & Dodosound, Rusowsky, La Élite, Las Ninyas del Corro, Cala Vento, Ciudad Jara, Carlangas, Suu, Triquell, Judit Neddermann, Lia Kali, Tesa, Shego, Victorias, Menta Text, The Offspring, Alt-J, Rubén Blades with the Roberto Delgado Big Band, Moderat, Parov Stelar, Bomba Estéreo, Nicki Nicole, Wos, Los Van Van, Miss Bolivia, Rodrigo Cuevas, Ladilla Rusa, Dj Nacho Ruiz, Nanpa Básico, Pau Vallvé, Ramón Mirabet, Sexy Zebras, Peces Raros, Renaldo & Clara, Pinpilinpussies, Mourn, Sienna, Nico Roig and Santa Salut and Lal'Ba. Don't miss out!
3. Les Nits de Barcelona
From 27 June to 26 July, the gardens of Palacio de Pedralbes in Barcelona will play host to a wonderful and varied programme of events. The line up for the Les Nits de Barcelona festival has been carefully curated to have something for everyone, all you have to do is pick your favourites.
Who are the artists this year? As you can see, every type of music is represented here. Sara Roy, Delafé y las flores azules, Brodas Bros, Mariona Escoda, Elefantes, Las Migas, Buhos, Meritxell Neddermann & Sergi Carbonell, Lildami, Natalia Lafourcade, Antonio Orozco, Alizzz, David Bisbal, Sebastian Yatra, God Save the Queen, Molotov, Ara Malikian, Manhattan Transfer, De Simba a Kiara, a tribute to Rei Lleó, Els Amics de les Arts, Diego el Cigala, Melody Gardot, Carles Sans, Havasi, Ainhoa Arteta, Taburete, Gloria Trevi, Tom Odell and Morat. Make sure you catch all your favourites!
4. Alma Festival Jardins de Pedralbes
From July 11th to July 27th, you can experience the best concerts of this festival. This year, the Jardins Pedralbes Festival will have a new stage at the Poble Espanyol in Barcelona.
You will live an unforgettable experience enjoying this incredible lineup of artists such as Fito Paez, Chris Isaak, LP, Jacob Collier, Zahara + Delaporte, Anastacia, Gustavo Santaolalla, Los Palmeras + Chico Trujillo + Guacamayo Tropical DJ's, Soft Cell, M-Clan + Seguridad Social, and Goran Bregović + Balkan Paradise Orchestra. Get ready for a month full of music and emotions!
5. Cap Roig Festival
You're going to have a musical summer! From July 14th to August 19th, the Cap Roig Festival will enliven your summer nights at the Jardí Botànic de Cap Roig.
With Rod Stewart as the headliner and top-level artists every day of the festival such as Norah Jones, Simply Red, Luz Casal, Manuel Carrasco, Vanesa Martín, Sebastián Yatra, Juan Diego Flórez, Ara Malikian, Stay Homas, Els Amics de les Arts, Damien Rice, Pablo López, Lola Índigo, Mika, Pablo Alborán, Taburete, Joan Dausà, Sílvia Pérez Cruz, or Els Catarres.
6. Festival B
At Parc del Fòrum, on September 29th and 30th, the Festival B will take place. Do you know it? Eight editions already endorse this festival that attracts more audience every time.
Each year, it surpasses itself with its lineup, and this year will be no exception. Alizzz, Carolina Durante, Rojuu, Yung Beef, Cariño, La Plazuela, Mujeres, Albany, Ben Yart, Depresión Sonora, Gloosito, Irenegarry, Jarfaiter, Judeline, Juicy Bae, Brava, Gazzi, and Yung Prado. What do you think?
Categories: barcelona
« Discover the 5 best ways to enjoy a romantic getaway in Barcelona
5 places to visit in Barcelona you've probably never heard of »