5 places to visit in Barcelona you've probably never heard of
A trip to Barcelona is a unique opportunity to see all the places you've heard of in this marvellous city. From the Sagrada Familia and Casa Batlló to La Pedrera and Park Güell… but even if you manage to see them all, you still won't have discovered everything Barcelona has to offer if you don't also uncover some unexpected surprises along the way.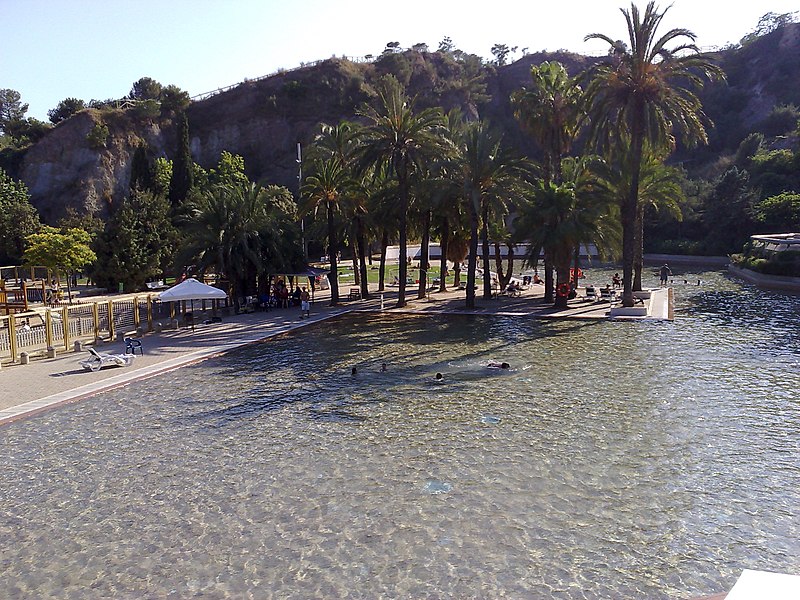 If you're tired of only following the typical tourist trail, we recommend you make an effort to discover some little known places that might surprise you when you're next in town. Be sure to visit some of our favourite more curious places in Barcelona!
1. Parc de la Creueta del Coll
If you're on the hunt for a quiet corner where you can truly escape the hustle and bustle of the city, Parc de la Creueta del Coll will be perfect for you. Found in the Gràcia district – a typical Barcelona neighbourhood – here you'll find an oasis of calm thanks to the extensive green areas, lakes, waterfalls and art installations.
One of the real jewels of this park is the large lake, part of an old stone quarry, which becomes a public swimming pool in the summer months, even though it's fairly shallow. Stay cool and refreshed in this wonderful environment, a truly unique experience!
If you're an abstract art lover, we also recommend you take a stroll through the park and observe Eduardo Chillida's Elogio del agua installation, as well as Ellsworth Kelly's totem. Don't miss out!
2. Fábrica Casaramona
Fábrica Casaramona, also known as Casa de la Caridad, is an iconic modernist building and hidden gem in the heart of Barcelona. Designed by famous architect Puig i Cadafalch, thanks to its privileged location near Montjuïc, you can combine your visit with a stroll through the gardens as you take in the panoramic views of Barcelona.
Since 2002, the Fábrica Casaramona building has served as the headquarters of the Barcelona CaixaForum Cultural Centre, where exhibitions of all kinds of art, concerts and cultural events are regularly held.
3. Palacio Baró de Quadras
Also designed by celebrated modernist architect Puig i Cadafalch, this palace is a true hidden gem in the Eixample district. Manuel de Quadras, an industrialist baron, commissioned the building of Palacio Baró de Quadras to be his home in 1906.
The building went on to house Casa Asia, an institution dedicated to promoting understanding, dialogue and synergies between Asia and Europe. Inside, you'll discover the perfect combination of Gothic, Renaissance and Modernist styles. Its salons, passageways and state rooms are all decorated with furniture and works of art that will take you back to another era.
4. Casa Comalat
Designed by the modernist architect Salvador Valeri i Pupurull, Casa Comalat is an extravaganza of creativity where its facade, unique details, and undulating shapes will transport you to a world of fantasy.
Every corner of Casa Comalat is a work of art. It is located in the heart of the l'Eixample neighborhood and currently houses private residences inside. Although you cannot visit its interior, we recommend that you take a stroll through the area and discover jewels of Catalan modernism.
5. Modernist Shops in the Streets of Barcelona
The last place we suggest is not a single location; it's several places. We invite you to wander the streets of Barcelona, exploring every corner and discovering the famous modernist shops that have been present for decades.
La Panadería Sarret or the Antigua Casa Figueras, a pastry shop designed by Antoni Ros, are some of the most outstanding modernist places that will leave you amazed with all their details. You can't afford to miss them!
Categories: barcelona
« Discover Barcelona music festivals in 2023 – summer is officially here!
Taste the sweetness of summer at the best ice cream parlours in Barcelona! »