Discover Barcelona with the HCC St. Moritz
Trips to Barcelona are synonymous with discovery and enjoying all the hidden gems you find in this world-class city. From the moment you arrive at your hotel, drop your bags and start thinking about what to see and do, the usual questions about where to go first and what are the most unmissable tourist attractions quickly arise.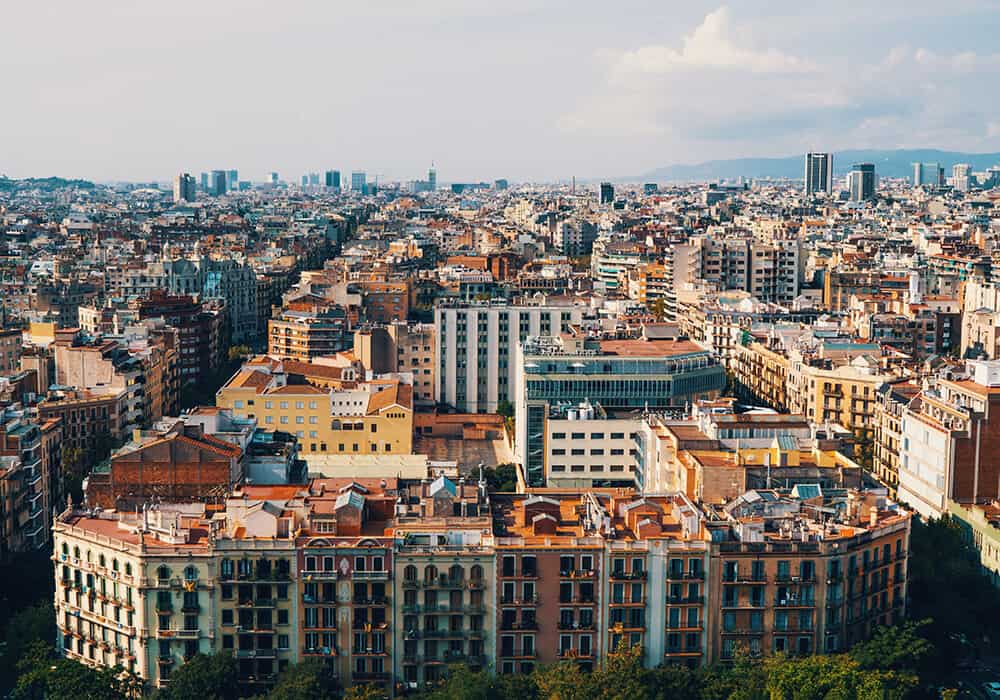 To give you a head start, staying in a hotel in the centre of Barcelona is always the best way to make sure you have a comfortable stay with all the hotspots right on your doorstep. This way, you'll have the very best of what Barcelona has to offer right at your fingertips – without wasting too much time getting there. Discover Barcelona with the HCC St. Moritz!
Top tourist spots in Barcelona
Staying in the centre of Barcelona in a historic and central hotel just off Paseo de Gracia will help you cram in all the great things there are to see and do but at a more relaxed pace, giving you the freedom to avoid the typical stresses and strains of travelling and public transport.
1. Sagrada Familia
Visiting Barcelona without seeing the Sagrada Familia is a real no‑no. It's the most symbolic monument in the entire region. The city's most famous son, world-renowned architect Gaudí, unleashed his full genius to make this cathedral a global icon of architecture.
2. Rambla de Catalunya
The nerve centre of Barcelona, Rambla de Catalunya is a unique enclave surrounded by Barcelona's famous Ramblas and the Paseo de Gracia thoroughfare. Enjoy a relaxing stroll as you observe the hustle and bustle among the modernist architecture that makes our city stand out on the world's stage.
3. Arc de Triomf
One of the most cherished landmarks in Barcelona, the Arc de Triomf was built to serve as the entrance to the city as Barcelona hosted the 1888 World Exhibition and, ever since, has been one of the most photographed spots in the city.
4. Barcelona museums: MACBA and the Egyptian Museum
Another of the city's strong points are all the different types of exhibitions you can explore and enjoy all year round. Barcelona's museums are all unique and strive to give visitors the best, most immersive experiences they can day in, day out.
Categories: barcelona
« Discover the 10D Experience at Casa Batlló!
What to see in Barcelona in just one day: the ultimate itinerary »