Discover the 10D Experience at Casa Batlló!
They say that our perspective on how we understand objects changes depending on how we look at them. At least that's the idea behind the exhibit at Casa Batlló, where you can experience a complete 360 degree journey through an immersive visit where you'll learn all about the life and work of Antoni Gaudí. Discover the 10D Experience at Casa Batlló!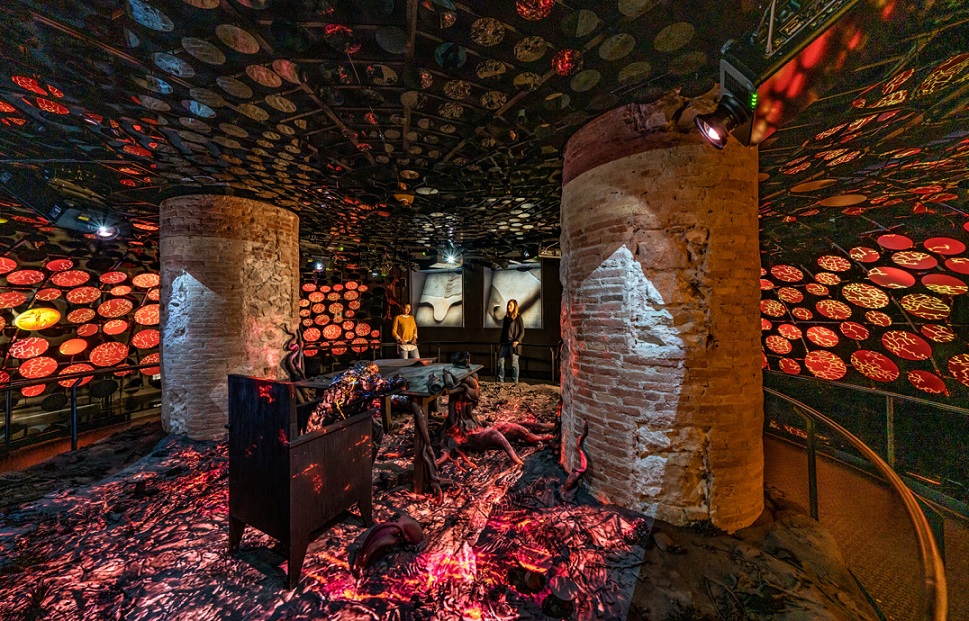 Get to know Casa Batlló and all its history!
The sea, nature and fantasy serve as the inspiration behind one of Gaudí's most visited works in Barcelona. The sea was always one of the most prolific elements used by the world-famous architect and the closest focus of his inspiration. At Casa Batlló, this translates into a wonderful contrast between the calm, serene part of the building and the wild fury that breaks up any monotony.
When Gaudí came up with the idea for this architectural masterpiece, he was already an experienced, mature craftsman. His mastery of technique and knowledge of materials were second to none. And all this expertise is reflected in the careful artistry used to create one of the best examples of 20th century modernist architecture. 
Dive into the 10D Experience at Casa Batlló
Innovation helps bring the Casa Batlló 10D Experience to life. A new and unique way of experiencing and discovering the world of artistic expression, visitors will have the opportunity to enter the mind of Antoni Gaudí as they live and breathe his original creative journey through Casa Batlló. Don't miss out!
Chesneys Studios and architect Kengo Kuma have been able to carefully recreate the process Gaudí would have gone through as he completed this masterpiece. You'll find no less than 2,000 square metres of exhibition space giving you an insight like you've never seen before.
Categories: barcelona
« Three aspects you didn't know about digital transformation you can discover at BizBarcelona 2023
Discover Barcelona with the HCC St. Moritz »