Discover the 7 most important landmarks in Barcelona!
You touch down in one of Europe's best cities, eager to discover all the great things to see and do here, but have no idea where to actually start… So you ask yourself, what are the most important landmarks in Barcelona? In this post, we'll help you discover three of the most visited sites in the city guaranteed to take your breath away. Read on to find out more!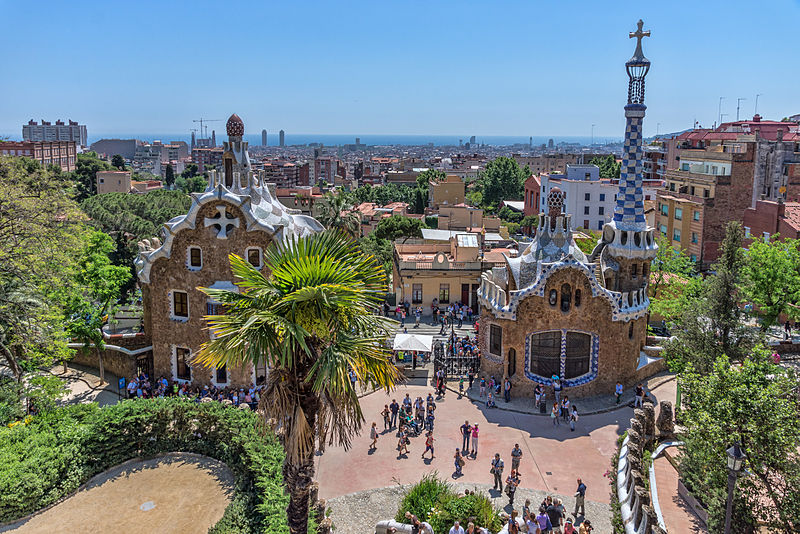 1. The Sagrada Familia – simply unmissable!
The list of things to see and do in Barcelona is long and varied, and deciding which to go for can seem like a daunting task. But if there's one location that deserves to be on everybody's itinerary when they come to town, a site of unparalleled fame and international recognition, it has to be the Sagrada Familia.
It's one of the most symbolic landmarks in the city. The impressive church was designed by Antoni Gaudí and is well worth admiring from both inside and out. The attention to detail is what usually impresses people the most. Its construction began in 1882 and remains unfinished to this day, but that hasn't stopped it becoming one of the most visited places in Barcelona
2. Casa Batlló
Considered one of the finest sights in all of Barcelona, this modernist building can be found on Paseo de Gracia. And modernism is certainly what Casa Batlló is all about. Together with La Pedrera – or Casa Milá – it stands out for its unique architecture, carefully-placed details and undulating curves. One of the world's best examples of Catalan modernism and designed by Antoni Gaudí himself, the building represents all the passion and excitement of a calm sea. Don't miss out
3. Barcelona Cathedral
Found in Barcelona's Gothic Quarter, Barcelona Cathedral is one of the most impressive sights you'll see here. The cathedral has been witness to a great deal of change over the years and some major events have taken place right on its doorstep since the 13th century. Its tall towers and stained glass windows are unique. Discover the rich history of Barcelona right here!
4. La Boquería Market
Yes, you heard right, a market is one of the most visited tourist spots in Barcelona. La Boquería Market has become a reference point for visitors. Located on Las Ramblas, it boasts the largest array of colors in the world inside. It's impressive! Each food stall is perfectly organized to catch your attention with the display of their products.
5. Columbus Monument, one of the best monuments in Barcelona
One of the city's landmarks that you can discover on your trip is the Columbus Monument. One of the most sought-after tourist attractions in Barcelona. It was inaugurated in 1888 on the occasion of the Universal Exhibition. It is located at the bottom of Las Ramblas, is 60 meters high and offers a panoramic view of the city.
6. Parc Güell, a unique park
One of the must-see stops on your excursions around Barcelona. Parc Güell is an urban forest designed by Gaudí. Every detail is unique and you will have never seen anything like it. We recommend spending at least half a day walking along all its paths and discovering spectacular corners.
7. Hospital de la Santa Creu i Sant Pau
The former Hospital de Sant Pau is one of those places you don't expect to find. At the time, it was a reference hospital that covered the health needs of the people of Barcelona. It was inaugurated in 1401. Currently, we can visit three different areas of the hospital, the Sant Salvador Pavilion, the Sant Rafael Pavilion, and the outdoor spaces. There are traveling exhibitions that you can see depending on the time of your visit.
Categories: barcelona
« 3 unmissable plans for Easter in Barcelona
Discover Barcelona with HCC Taber »