Discover Barcelona with HCC Taber
Already thinking about your next trip to Barcelona? Coming for business or pleasure? Actually, scratch that. Whatever brings you to our wonderful city, we want to help you explore and discover all of Barcelona's best hidden treasures.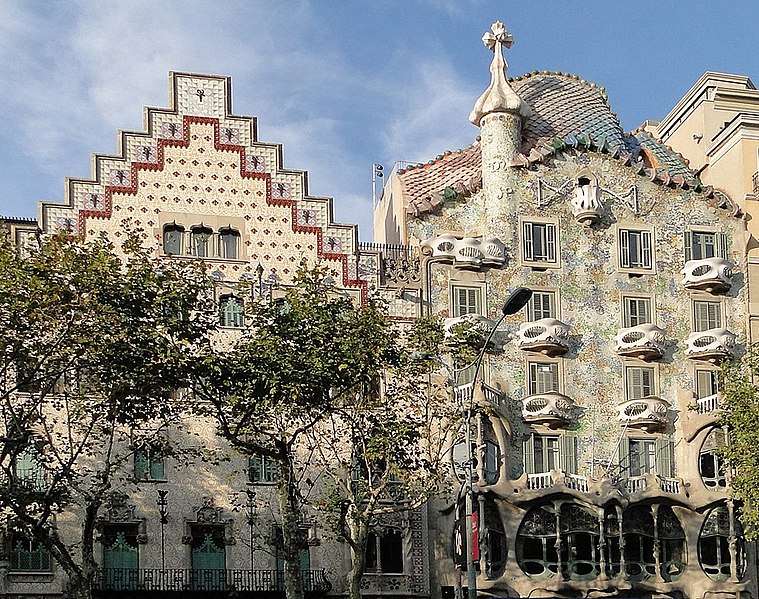 Accommodation is one of the key aspects of any trip, but if you're travelling on business, you'll probably have even less time for sightseeing and fitting in all the top things to see and do here, so location becomes even more crucial.
HCC Taber, the perfect hotel in the centre of Barcelona
The hotel HCC Taber, which you'll find on Calle Aragó, is perfectly located next to Rambla de Catalunya in the heart of Barcelona. It's one of the busiest, most central neighbourhoods with easy access to all the top sights. Staying here means you can enjoy all Barcelona has to offer without wasting your time travelling back and forward. Are you ready to discover some of the top tourist attractions within easy reach? Discover them all right here!
Casa Batlló, La Pedrera, Casa Amatller, Casa Lleó Morera, the Egyptian Museum, CCCB Arts Centre, The Picasso Museum, Paseo de Gracia, Plaza Catalunya, Fundación Antoni Tapies… we could go on, because all the top things to see and do in Barcelona are right here. Here's one of our top picks for you to enjoy on your next trip:
Casa Amatller
One of the most important buildings on Paseo de Gracia, we strongly encourage all our guests to pay a visit if they have the time to explore its beauty and rich history. The original Casa Amatller building was constructed in 1875 by Antoni Robert and has since become one of Barcelona's key landmarks.
In 1898, the Amatller family commissioned the architect Puig i Cadafalch to renovate the structure. That's when it took on its current name, combining a neo-Gothic style with an unusual stepped finish inspired by European architecture. Inside is one of the best modernist stained glass windows in the world. Don't miss out!
Casa Lleó Morera
It is another historic house in Barcelona. In 1905, the Lleó Morera family commissioned the complete renovation of their house on Paseo de Gracia to the architect Domènech i Montaner. His expertise and design allowed them to win the annual competition for artistic buildings awarded by the Barcelona City Council.
The original antique furniture from the dining room is exhibited in the National Art Museum of Catalonia (MNAC). They are unique! Casa Lleó Morera is part of the l'Eixample block where Casa Batlló and Casa Amatller are also located. It has become popularly known as the "Illa de la Discordia". Come and discover it!
Egyptian Museum of Barcelona
Would you like to discover one of the most important private collections in Europe? At the Egyptian Museum of Barcelona, you can explore over 1000 unique pieces from Egyptian history. This museum, easily accessible, aims to fully promote the art of Ancient Egypt. If you are an art lover, you must visit it!
Now you know what you can see and enjoy on your next trip to Barcelona. We offer you one of the best centrally located accommodations so that you can focus solely on enjoying yourself. If you want to get to know us, you can see our facilities on our virtual tour. We are waiting for you!
Categories: barcelona
« Discover the 7 most important landmarks in Barcelona!
15 reasons to visit Barcelona in spring »