Don't Miss the Barcelona Women's Race!
The Barcelona Women's Race will take place on 12 November, although the 2023 edition will undoubtedly be one of the more memorable in the event's long history. The race aims to raise money in the fight against breast cancer and gender-based violence.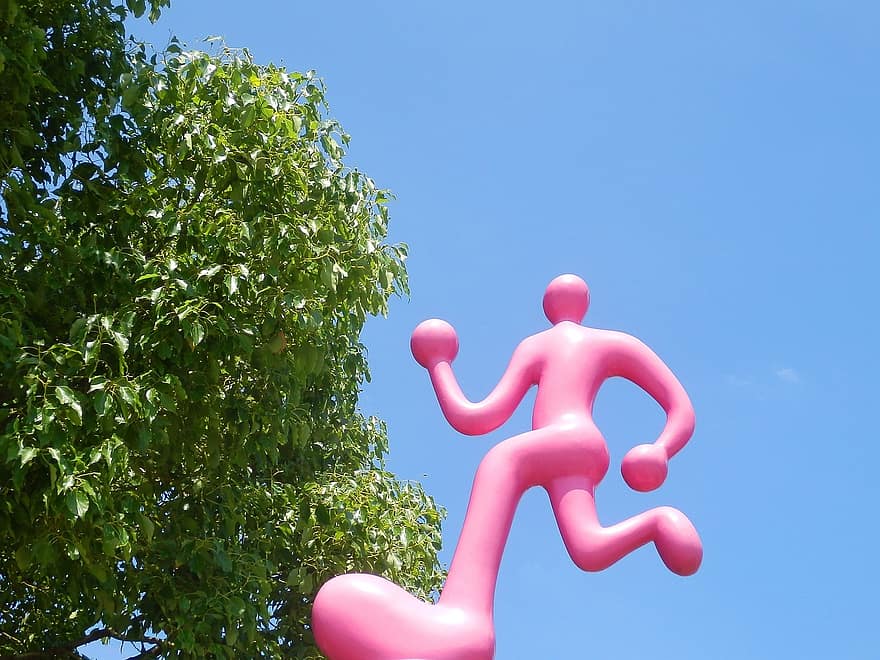 So although runners won't be out pounding the pavement together, turning the city a glorious shade of pink as the tide of entrants sweeps through the streets, they'll still be together and supporting one another in spirit. But there's an added bonus. Because the race is taking place online this year, it means people from all over the world can support the event, wherever they happen to be located physically. That means one of the most famous races in Barcelona – which is aiming to raise more than €100,000 for the Spanish Association Against Cancer – will hopefully get even closer to their fundraising goal.
The Barcelona Women's Race – and those taking place in other Spanish cities – has been held since May 2004. At each edition, the number of participants has exceeded the previous year, with 2022 seeing the most runners taking part to date, with a total of 138,000 runners in races in the Catalan capital itself, as well as in A Coruña, Gijón, Madrid, Seville, Valencia, Vitoria and Zaragoza.
Thanks to this dedicated support, across all 20 editions, the Spanish Women's Race has managed to raise more than one million euros for both cancer research, as well as for the fight against gender-based violence and providing support to abused women.
Practical information about the Barcelona Women's Race
Everyone wanting to participate in the 2023 Barcelona Women's Race must sign up in advance via the event's official website. It costs €13,9 to register, plus €3 to cover the shipping costs of the welcome pack every entrant receives, which includes an official t-shirt, a physical race number, a pink water bottle, an energy bar, a commemorative silicone bracelet and a plastic backpack.
However, there are also other types of registrations, such as registrations for groups of 2 and 3 people, as well as the individual registration that is 100% in support of the Associació de Dones Ca l'Aurèlia, the association that assists and supports women who are victims of gender-based violence in Barcelona. It's important to remember that more than just a running event in Barcelona, it's an event to raise awareness about gender-based violence and cancer, and, above all, to raise funds to combat both.
Furthermore, once the participant registers, they will have access to the official app of the Women's Race in Barcelona, where they can record their route and time, among other things. It's worth noting that this race can be completed by both running and walking, and in the days leading up to the event, various workshops and activities are offered as part of the Sports Woman expos that the Women's Race is a part of.
In conclusion, participating in this running event in Barcelona is an act of solidarity and sisterhood among women, and every year, more and more participants join. Don't hesitate and register now on the official website of the Women's Race to contribute your part in the fight against cancer and gender-based violence.
Categories: barcelona
« Best areas to stay in Barcelona – discover them all!
3 Essential Plans for the November Bank Holiday Weekend in Barcelona »