Best areas to stay in Barcelona – discover them all!
Thinking of visiting Barcelona? Unsure about which parts of the city to stay in? Planning a trip typically involves hours of researching all the best places to stay so that you can get around easily and everything you want to see and do won't involve endless travelling. Our advice – if you're planning a sightseeing trip or a city break, it's always best to choose the very center of the city as your base so you can access all the top points of interest around you. Below, we'll show you the best areas to stay in Barcelona!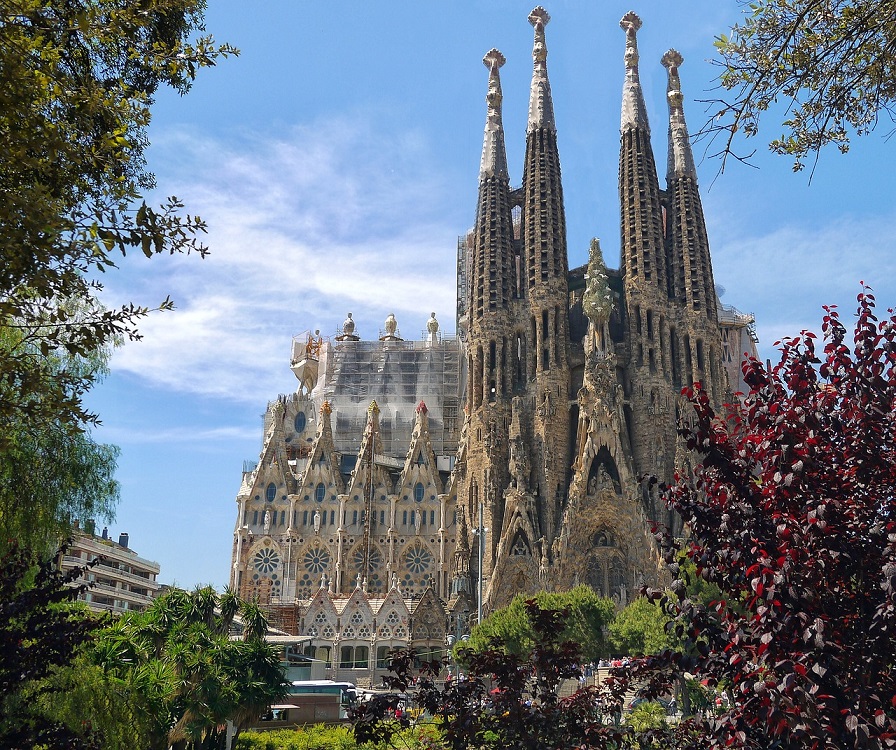 HCC St. Moritz: stay right next to Paseo de Gracia!
Stay in the centre of Barcelona in one of the city's best neighbourhoods in a historic and central hotel right next to Paseo de Gracia. Sound good? Staying at the HCC St. Moritz will make it a breeze to cram in all the great things there are to see and do at a more relaxed pace, giving you the freedom to avoid all the stresses and strains of travelling around the city and public transport.
What's top of your itinerary? Staying at the HCC St. Moritz, you'll be within just a few minutes of Plaza Catalunya, Casa Batlló, La Pedrera, the Sagrada Familia, the Egyptian Museum, Fundación Antoni Tapies, MACBA, the Arc de Triomphe, Rambla de Catalunya… and much more! Discover Barcelona!
HCC Regente, the beating heart of Barcelona
At HCC Hotels, we can offer our guests hotels in all different parts of Barcelona. If you want to discover the beating heart of the city from the perfect location on Rambla de Catalunya, stay at the HCC Regente.
From our hotel at 76 Rambla de Catalunya, you'll be able to enjoy easy access to Barcelona's main shopping areas and commercial districts. Without needing any kind of transportation whatsoever, you'll be able to navigate the main thoroughfares of the city centre with ease as you take in some of the top tourist destinations in the city. Get ready to experience Barcelona!
HCC Montblanc, discover the most popular parts of Barcelona!
Found in the heart of the Gothic Quarter and within easy reach of Plaza de Catalunya, HCC Montblanc offers you a great night's sleep in the heart of Barcelona in a modern hotel. One of the biggest hotels in the area, the site also has six function rooms where you can host or attend all kinds of events, from personal celebrations to important business meetings.
From our hotel at 61 Via Laietana, you'll be within easy reach of all the main tourist attractions in Barcelona. All the best and most famous theatres, monuments and museums in the city are just a stone's throw away. Immerse yourself in all the atmosphere and chic Barcelona lifestyle, and start ticking off everything on your list!
HCC Taber, accommodation in Barcelona city centre
On Calle Aragó, right in the heart of Barcelona, you'll find HCC Taber, in a privileged location just off Rambla de Catalunya, one of the busiest and most popular parts of the city with tourists. Staying here means you can enjoy all Barcelona has to offer without wasting a second of your time travelling back and forth. Are you ready to discover some of the top tourist attractions within easy reach? The list is endless!
Casa Batlló, La Pedrera, Casa Amatller, Casa Lleó Morera, the Egyptian Museum, CCCB Arts Centre, The Picasso Museum, Paseo de Gracia, Plaza Catalunya, Fundación Antoni Tapies… we could go on, because you'll find all the top things to see and do in Barcelona right here. Enjoy your trip!
Categories: barcelona
« 5 of the trendiest bars in Barcelona. Fancy a drink?
Don't Miss the Barcelona Women's Race! »