Fairs and Exhibitions in Barcelona to End 2023
Fairs and exhibitions in Barcelona are coming back stronger than ever as we approach the end of the year. Some of the most anticipated conventions are returning! Discover below which are the most significant events and which fairs you can attend before 2023 comes to a close. Explore them!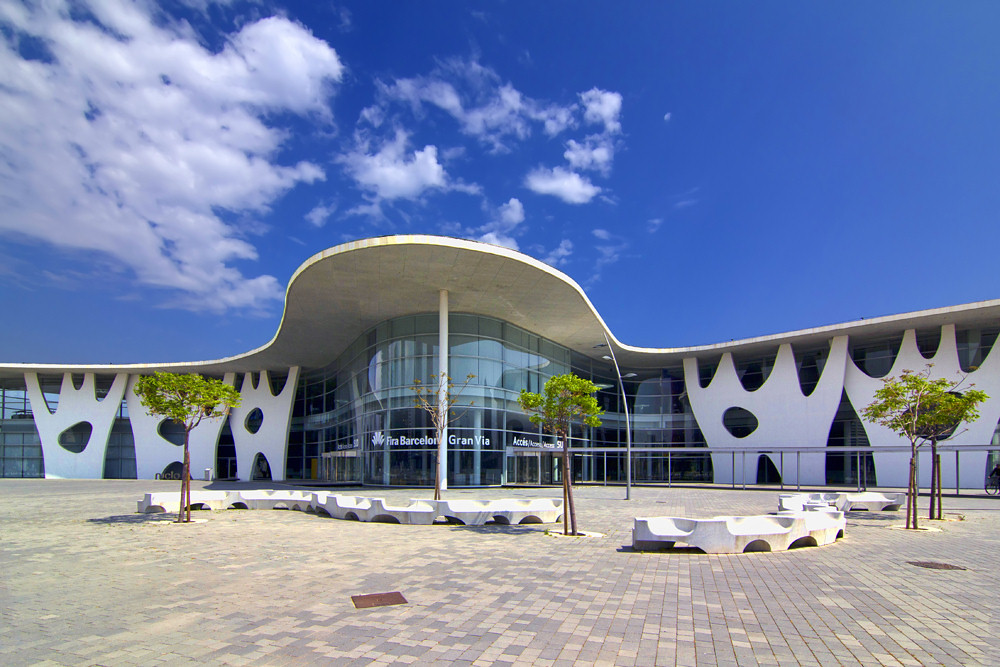 1. BizBarcelona, Boost Your Business
From October 4th to 5th, you can't miss one of the most exciting exhibitions in Barcelona for freelancers and SMEs, BizBarcelona, at the Montjuïc venue. Here, you can learn how to revitalize your business with experts such as Josep Roca, Paula Fernández, Joan Riera, Berta Santos, and Silvia Bueso. There will be a total of 120 conferences focused on four main areas: entrepreneurship, growth, startups, and talent.
2. Barcelona Boat Show
The Barcelona Boat Show is an unmissable event for sea and navigation enthusiasts. Each year, this spectacle takes place at Port Vell in Barcelona, where visitors can explore the latest in yachts, sailboats, and marine technology.
In addition to being a luxury showcase, the show offers live demonstrations, competitions, and activities for all levels of experience, from beginners to sailing experts. This event combines nautical glamour with the thrill of adventure in a unique setting. Don't miss the opportunity to dive into the exciting world of the sea at the Barcelona Boat Show from October 11th to 15th!
3. Caravaning Barcelona
The Barcelona Caravaning Show is an annual event that attracts thousands of RV enthusiasts to Barcelona. It provides a unique opportunity to explore the latest trends in motorhomes, campers, and all related accessories you can imagine.
In addition to impressive exhibitions, the event features live demonstrations, activities, and, of course, the chance to make a purchase if you find something you like. If you're a caravaning enthusiast, mark your calendar from October 7th to 15th at the Gran Vía venue in Barcelona to discover the latest innovations and connect with the life on wheels.
4. CPHI Barcelona
CPHI Barcelona is a leading pharmaceutical industry conference that brings together professionals and experts from around the world. The event, taking place from October 24th to 26th at Fira de Gran Vía, focuses on innovation and trends in the pharmaceutical field.
The goal is to create opportunities for networking and collaboration with other industry experts. If you work in the pharmaceutical sector, CPHI Barcelona is a unique opportunity to stay updated and engage in top-notch networking.
5. One of Barcelona's Premier Exhibitions: Smart City Expo World Congress
The Smart City Expo World Congress, which was first held in 2011, has been at the forefront of change for cities for over a decade, driving citizens towards a better urban life through more efficient and inclusive services. Therefore, through this event, you will not only stay up to date with the most international and innovative urban innovation, but you will also be able to identify business opportunities and establish partnerships with other attendees.
If you decide to take part in this discussion on how to build a smart society for innovative and sustainable cities, you can do so in Barcelona, at Fira Barcelona Gran Via, from November 7th to 9th. And what better way to enjoy this event than in the Catalan capital, one of the world's most urban cities, and to visit some of its top tourist spots, such as the Sagrada Familia, Park Güell, and Las Ramblas, among others.
6. Most Anticipated Fairs and Exhibitions in Barcelona: IBTM World
IBTM World is the world's leading event in the meetings industry with a specific goal: to inspire the world of events to provide unique and exceptional experiences. For over 30 years, this Barcelona fair has provided attendees with the tactics, business connections, and content needed to create tailor-made conferences for their clients.
Therefore, IBTM World is the world's leading event for the meetings, incentives, conferences, and events industry, held annually in Barcelona. This time, there will be more than 3,000 exciting destinations and quality suppliers ready to meet and connect with over 15,000 industry professionals from over 100 countries worldwide. If you're interested in participating, you can do so at the Gran Vía venue in Barcelona from November 28th to 30th.
7. Manga Barcelona
Are you a manga and Japanese culture enthusiast? Manga Barcelona is an annual event that draws fans of this genre. It offers a unique experience with exclusive activities, artist meetings, unique stores, and a creative atmosphere. If you're passionate about this culture, mark your calendar from December 7th to 10th at Fira Gran Vía Barcelona to immerse yourself in this fascinating world.
In conclusion, Barcelona is one of the most important and touristy cities in the world, so it also has the capacity to host international events of great significance for the country's business community. Don't hesitate any longer and sign up for one of the most important events of 2023.
Categories: barcelona
« Barcelona Marathon: Discover the Upcoming Races
6 Places to Visit in Cataluña! »