Things to do in Barcelona (with a dose of adrenaline…). Do you dare?
Sport and outdoor activities have become some of the most popular ways to enjoy Barcelona, with active, adrenaline- fuelled tourism now very much on trend. And the Catalan capital is one of the best-placed tourist destinations to offer adventure travel, not just because of the great climate, which means you can enjoy long spells outdoors all year round, but also the variety of pursuits on offer.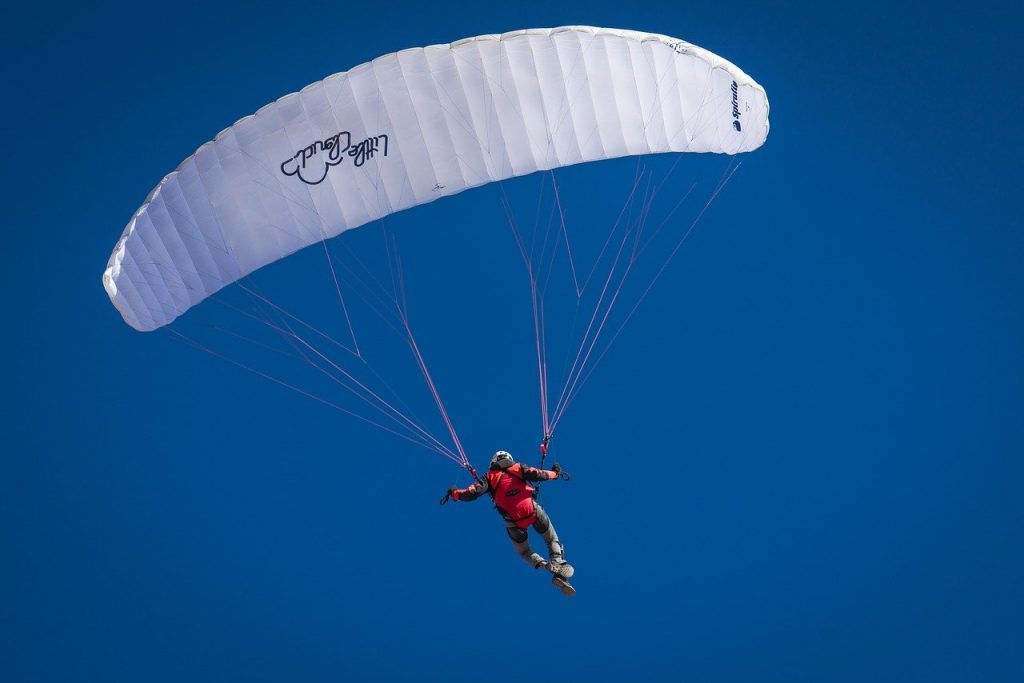 Skydiving in Barcelona – ready for the thrill of a lifetime?
One of the most adventurous ways to see Barcelona is to view the Catalan capital from above. Not from the window seat on the plane as you arrive, but by giving yourself a real shot of adrenaline and making lifelong memories by skydiving, where the best bird's-eye views of Barcelona are guaranteed.
Barcelona's adventure park, one of the most exhilarating ways to enjoy the city
Close to the city, just 50km away, you'll find the biggest adventure park in Cataluña: Activ Natura. Set in a spectacular
location, this place is perfect for fans of heights and mountains, offering more than 60,000m 2 of adventure space entirely
outdoors. The park's location, in particular, is a real highlight, given it is situated right at the gates of the Montnegre National Park, surrounded by dense, stunning forest.
The best go-karting in Europe
If you're a fan of adrenaline rushes and four-wheels, you really can't go wrong with these plans for Barcelona… Just outside the Catalan capital, in St Feliu de Llobregat, you'll find one of the longest go-karting tracks in the country at Indoor Karting, a racing circuit that has been rated the best in the whole of Europe.
Plans for Barcelona on the water
One of the biggest advantages of visiting Barcelona is the seemingly-endless coastline, and the opportunity to really make the most of some water sports. Taking to the water is a hugely popular pastime in Barcelona for visitors and locals alike, especially when the summer months and hot weather roll around again.
Categories: barcelona
« How to network in Barcelona
5 reasons to come to Barcelona for business »