La Mercè 2023 – a lineup with something for everyone!
The wait is over… La Mercè 2023 is here! Barcelona's biggest festival is set to return in all its glory after a two-year hiatus. Every year of the festival is special, but this time even more so. So don't miss out!
Like in previous years, the party will take place on the streets of Barcelona. Parks, squares and all the main areas of the city will set the stage for everyone to enjoy themselves and celebrate. This year, the La Mercè line up has been divided into three main blocks: pop culture, music and street art. That means attendees will be able to enjoy great culture, performances, concerts, pyrotechnical displays and more, with a whole host of activities all scheduled between 22 and 25 September. Enjoy La Mercè 2023!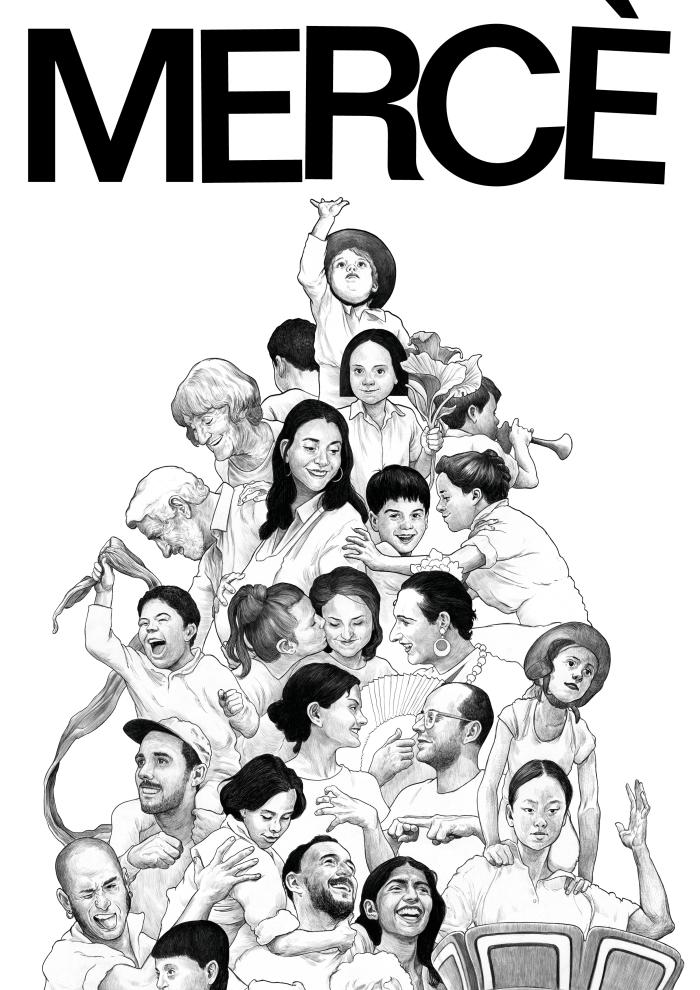 What to see at La Mercè 2023? Get to know the lineup
Get ready for 4 jam-packed days of activities! La Mercè brings together around 2 million people each year, who flock to every event all across Barcelona. This makes it the most massive celebration in the city by far.
This year, the poster announcing La Mercè festivities has been crafted by Chamo San, showcasing the richness, vitality, and joy of Barcelona's residents in achieving their goals. The kick-off of the celebrations is heralded by the opening speech. Najat El Hachmi, a renowned figure in Catalan literature, will officiate this proclamation in the Saló de Cent.
Music is one of the central elements to be enjoyed on the city streets. The BAM, the Acció Cultura Viva festival, and Música Mercè will be the main events featuring all the headline concerts. Where can you catch La Mercè concerts? La Rambla del Raval, Bogatell Beach, and Avinguda Maria Cristina return as the main stages, and this year, the festivities introduce new venues in Ciutat Meridiana, Zona Universitaria, and Ronda de Sant Antoni. You can't afford to miss them!
Pasacalles, Matinades (morning gatherings), processions, cultural and theatrical performances, giants and big heads will enliven the streets of Barcelona, spreading joy and smiles among both locals and tourists who visit them every day.
As a grand finale, the Piromusical will take place on September 25th. The chosen location for this is Avinguda Reina Maria Cristina, starting at 10 PM. This year, it consists of five distinct musical segments, culminating in one brimming with energy. Experience the celebration of La Mercè 2023!
Categories: barcelona
« 4 hiking routes in Barcelona by the sea
5 of the trendiest bars in Barcelona. Fancy a drink? »