5 of the trendiest bars in Barcelona. Fancy a drink?
What kind of city break would it be without stopping and sampling one or two of the local watering holes? It's practically mandatory on our itineraries… Never one to shirk the importance of taking regular pitstops to rest and recharge those batteries, the city of Barcelona is not somewhere you'll ever struggle to find amazing bars, whatever you're in the mood for. From traditional Spanish bars where you can enjoy great tapas to the most modern and innovative venues you'll ever stumble across. So what are you in the mood for? Discover 5 of the trendiest bars in Barcelona below!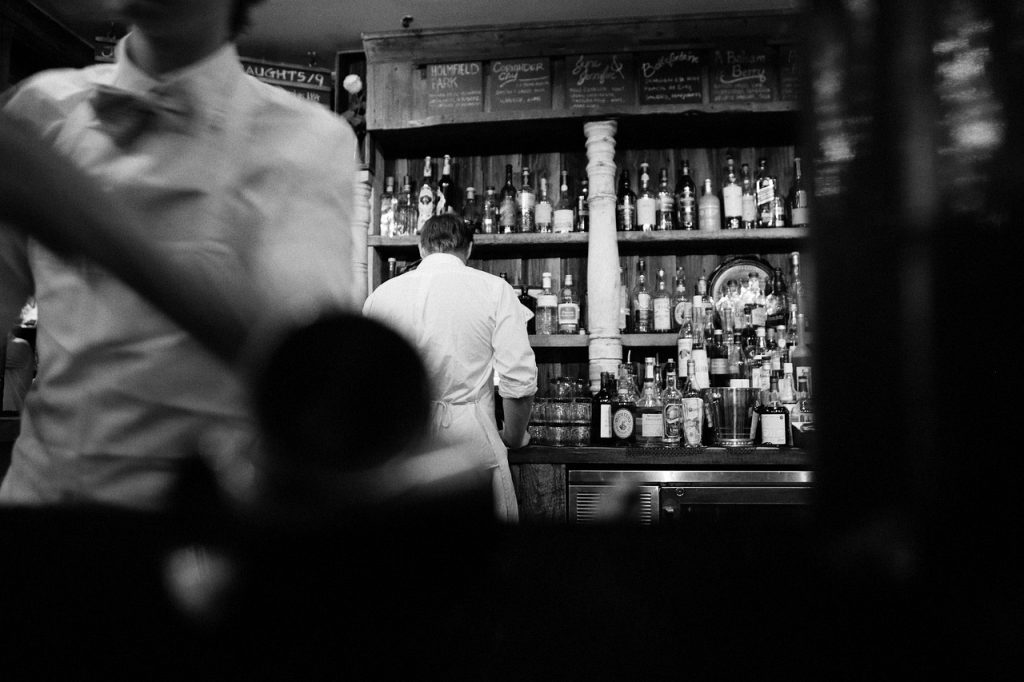 1. Sips Bar Barcelona
Pure innovation is what you'll find at 108 Calle de Muntaner. Sips is a unique place in Barcelona that serves up new creations every time you come through the door. Brace yourself for something truly different than what you're used to, both in terms of flavours and the vessels drinks arrive in. Unique is probably the best way to describe these drinks!
Owners Marc Álvarez and Simone Caporale are two of the best bartenders in Europe and proudly present a totally different take on the concept of a bar. When you visit, you'll be able to sample one-of-a-kind cocktails – some even served with their own olfactory components, so it's not just your tastebuds being tickled, but your sense of smell, too!
2. Paradiso
When you mention Paradiso, it's really code for the best of the best. Paradiso can be found in the Born district and has been officially ranked the best bar in the world, according to the World's Best Bars list. Not a place you should overlook!
Located at 4 Carrer de Rera Palau, it's a place for making some unforgettable memories. Picture drinks being served with gases that react electro-magnetically by emulating electric rays… here, you'll see that and so much more. The Paradiso experience awaits!
3. Florería Atlántico Barcelona
Described as a restaurant-cocktail bar with an Argentinian flair, this bar at 19 Avenida del Marquès de l'Argentera marries new flavours, perfectly blending Argentinian culture with the rest of the world.
Tato Giovannoni and Diego Cabrera, both experienced hospitality owners, decided to join forces to create this exciting concept in Barcelona. At Florería Atlántico Barcelona, visitors can explore a varied menu in a wonderfully designed setting all centred around cement, brick and wood. A truly unique spot!
4. Curtis Audiophile Café
Are you a music lover? On Mallorca Street, 196, you'll find Curtis Audiophile Café, a space designed for music enthusiasts. A tranquil and welcoming environment to savor special sound quality while enjoying a drink and taking a break during your journey.
Located in the heart of Barcelona's Eixample, one of the neighborhoods you must explore, is this concept of a "listening bar" gaining fans worldwide.
5. Two Schmucks
On Joaquín Costa Street, 52, right in the heart of Raval, you'll discover Two Schmucks. Moe Aljaf and A. J. White decided to construct this place themselves using recycled materials to give every corner a special touch. Their specialty is transporting you to a fun and unique place where you can forget the daily routine.
What can you have here? Whatever you like – they can prepare any drink you request. The French bartender Pomme Modeste, who currently runs this place, adds her special touch to traditional cocktails. Go ahead and try one!
Categories: barcelona
« La Mercè 2023 – a lineup with something for everyone!
Best areas to stay in Barcelona – discover them all! »