Things to do in Barcelona, ready for an adventure?
Sport and outdoor activities have become some of the most popular ways to enjoy Barcelona, as active, adrenaline-fuelled tourism becomes increasingly on-trend. And the Catalan capital is one of the best-placed tourist destinations to offer adventure travel, not just because of the great climate, allowing you to enjoy long spells outdoors all year round, but also the sheer variety of pursuits on offer (as a team, on your own, on the water, in the open air or with a touch of risk thrown in for good measure…).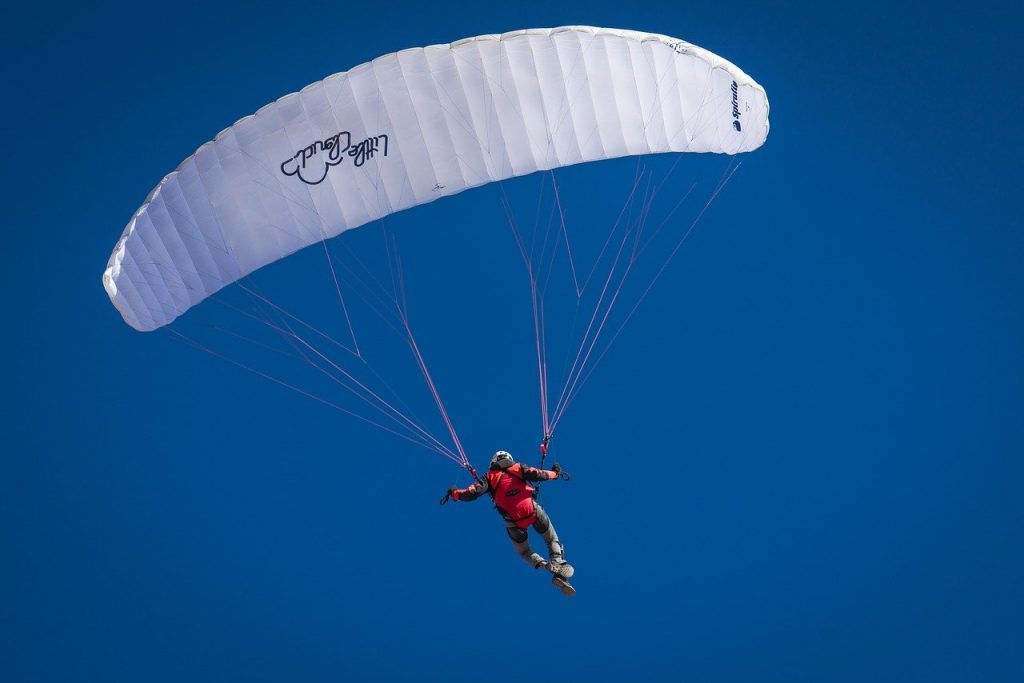 More and more people are looking for new adventures and challenges when they're on holiday. Take a look at some of the more extreme pursuits you can enjoy in Barcelona when you're next in the city. Don't miss out!
Skydiving in Barcelona – ready for the thrill of a lifetime?
One of the most adventurous ways to see Barcelona is to view the Catalan capital from above. And not from the window seat of the plane as you arrive, but by giving yourself a real shot of adrenaline and making lifelong memories by skydiving, where all the best bird's-eye views of Barcelona are guaranteed.
Don't worry if it's your first time jumping, as instructors offer tandem dives, a real baptism of fire that requires no previous experience but will give you the thrill of a lifetime. There are plenty of skydiving companies in the Bages area that offer jumps from 4,000 metres while strapped to a professional instructor who takes care of everything, so all you need to do is enjoy yourself.
Barcelona's adventure park, one of the most exhilarating ways to enjoy the city
Just 50km outside the city, you'll find the biggest adventure park in Cataluña: Activ Natura. Set in spectacular surroundings, this attraction is perfect for fans of heights and mountains, offering more than 60,000m2 of adventure space entirely outdoors. The park's location is a real highlight, given it is situated right at the gates of the Montnegre National Park, surrounded by dense, stunning unspoiled forest.
So if you're looking to get out among nature and enjoy some adventure in Barcelona, this is an excellent option for you. They offer all kinds of activities, like making your way through the tree canopy on zip lines, suspension bridges, nets and wires, letting you unleash your wild side as you explore the forest.
Categories: barcelona
« The Gothic Quarter, a journey back in time exploring the streets of Barcelona
Parks in Barcelona: Parc de Cervantes Rose Garden »