2 exciting day trips from Barcelona!
Barcelona has so many great things to see and do to occupy your time in the city, but it's always good to know about local excursions and day trips to really get to know your surroundings and enjoy a different way of seeing the region. Today, we're telling you about two wonderful day trips you can enjoy directly from Barcelona that will leave you speechless. Let's go!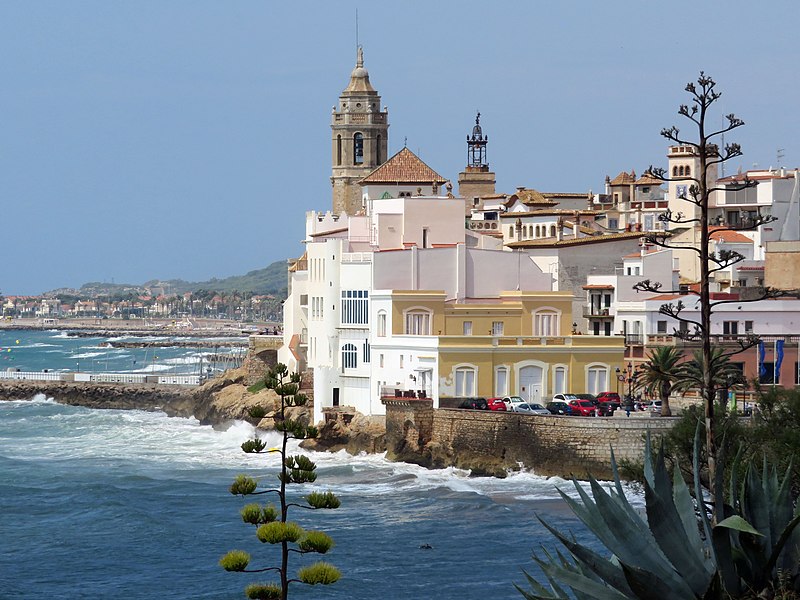 Mataró: the beach, culture and history all in one day trip from Barcelona
Whether you go by train, bus or car, Mataró is an easily-reached escape from the bustling city centre. Just 50 minutes from Barcelona, you'll find a unique beach and a town with a fascinating story to tell. Ever heard of Mataró?
We recommend you take a stroll through the historic centre to get a good overview of this part of Spain, where you can breathe in modernism in its purest form. A wide range of buildings will grab your attention and stop you in your tracks as you admire your surroundings, but don't miss out on local modernist jewel, Casa Coll i Regàs, a spectacular building designed by renowned architect Josep Puig i Cadafalch. He also designed the famous Church of Santa María and La Nau Gaudí, the first of his creations that continues to draw crowds to this day for its attention to detail.
Sitges: one of the most beautiful towns near Barcelona
Picture-postcard beaches and one-of-a-kind winding Mediterranean streets… welcome to Sitges, one of the most beautiful towns near Barcelona. Take a stroll through the old town, visit the landmarks, see the Church of San Bartolomé y Santa Tecla facing out to sea, and don't miss out on all the great food and drink. You'll enjoy every second in Sitges.
Museums, such as Cau Ferrat and El Maricel, as well as Palau de Maricel will perfectly round off your visit to the town, widely considered one of the most special in the region for its beaches, crystal clear waters and wonderful cultural heart.
Categories: barcelona
« Romantic restaurants in Barcelona
2 natural swimming pools in Barcelona that might surprise you »