3 ways to enjoy summer in Barcelona in 2022
Making the most of summer in Barcelona is undoubtedly one of the best travel plans you can make, given it's one of the most dynamic cities in the whole of Europe, where you can enjoy all kinds of activities, from cultural excursions to simply soaking up the sun on a world-class beach. Besides guaranteeing a good time in the summer months, the Catalan capital is very versatile and has a never-ending supply of options for visitors.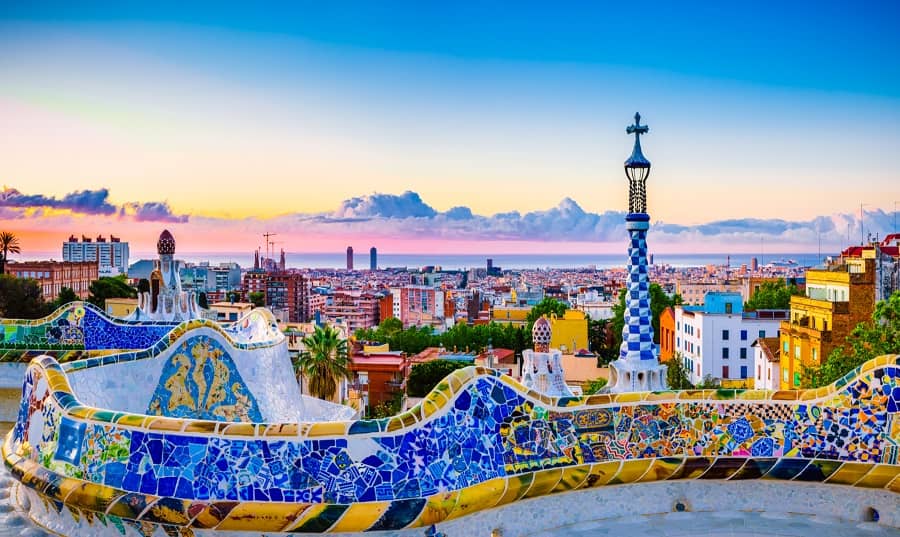 However, organising your holiday to make the most of every last second in the city can be overwhelming, because of the sheer number of things to see and do. But don't worry, here are 3 of our top recommendations for making the most of your stay in Barcelona this year.
Don't miss the beaches in Barcelona this summer 
What would summer be without a cooling dip in the sea? In Barcelona's case, you'll be able to enjoy everything our bustling and cosmopolitan city has to offer whilst being just a stone's throw away from all the relaxation and beautiful landscapes afforded by a coastal location. In short, some of the beaches you simply can't afford to miss on your trip to Barcelona between June and September include the popular strips at Barceloneta, Mar Bella and Bogatell.
Soaking up the sunset on a catamaran: now this is living!
Boat trips are consistently said to be one of the best things to do in summer in Barcelona, and sailing along the Catalan coast as the sun melts into the ocean is one spectacle you won't want to miss out on. What's more, being out at sea gives you one of the greatest views for miles around, so it's definitely worth some of your time.
Get to know the city with your very own tour guide
If you're not certain what you want to see and do this summer in Barcelona, the easiest option is to turn to an experienced tour guide to help you walk in the footsteps of someone in the know, discovering all the city has to offer. Barcelona is one of Spain's top tourist attractions, with a vibrant historical past and some incredible landmarks, including the world famous Sagrada Familia, a classic you definitely won't want to miss out on as you get up close and personal with one of the world's greatest architectural triumphs.
Categories: barcelona
« Parks in Barcelona: Parc de Cervantes Rose Garden
The Barcelona tapas trail… for all you foodies! »