Barcelona's Roman Temples, Discover The Best Ones!
One of the main charms of any trip to Barcelona is the opportunity to take a tour of the backstreets and alleyways to uncover all the secrets of this ancient and enchanting town. Barcelona is certainly not short of attractions for visitors, but some of the least known and most striking appear in the form of Barcelona's many temples. Today, we're introducing you to the Temples of Augusto, as well as Vic, which is just outside the city – ever heard of them? Find out all you need to know below!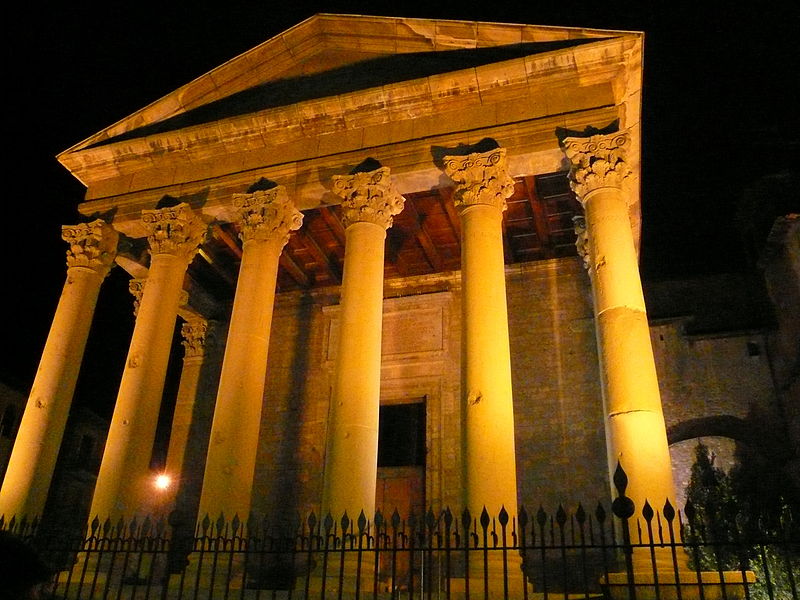 Barcelona's Roman Temples! The Temple of Augustus in the heart of Barcelona's Gothic Quarter
One of the most well hidden and best preserved surviving Roman temples in all of Barcelona, the Temple of Augustus enchants those lucky enough to discover it, which is no easy task. It's thought countless locals have walked the streets of the Gothic Quarter for years, almost within touching distance of the Cathedral of Barcelona, without ever noticing what exactly they're passing by.
At 10 Calle Paradís in the Centro Excursionista de Cataluña building, Barcelona's hiking organisation, you'll find the Roman Temple of Augustus. Vast, perfectly preserved columns rise up before you, reminding us all of the extent of this city's long history.
Entrance to the temple is free and there's space to admire the 9m‑high columns as you rest. The temple dates back to the 1st century BC. By that time, a Roman city had emerged in Barcelona with all the typical features and layouts you'd expect, with a forum, theatre and key buildings in the political, economic and religious worlds in the centre, including the Temple of Augustus. Don't miss out on the chance to get a glimpse into Barcelona's rich history!
The Roman Temple of Vic, all you need to know!
Hidden for hundreds of years within Montcada Castle, the Roman Temple of Vic only became known to modern historians after the castle was demolished. This discovery was very special indeed, as it revealed a temple in perfect condition, being one of only two Roman temples in the whole of Spain that remain practically intact.
Originally the Roman temple of Ancient Ausa, dating from the 2nd century BC, its reconstruction took almost 80 years. It didn't fully see the light of day in its current form until 1859.
Categories: barcelona
« Barcelona Travel Guide. All You Need to Know!
Eager to Explore Barcelona's Wine Scene? Discover Catalan Wine »