Barcelona Travel Guide. All You Need to Know!
Visiting Barcelona soon? Still mulling over what to see and do and how to get around Barcelona? We've shared some of our top tips below to help you plan your trip to Barcelona, to really make the most of your time in the city and, most importantly, to truly enjoy your stay with us. Find out all you need to know in this Barcelona travel guide!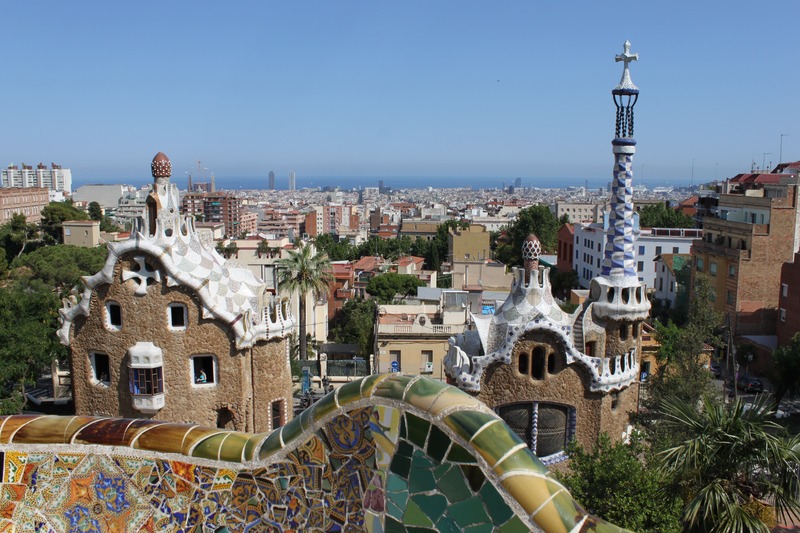 How to get around Barcelona?
When you're in Barcelona, whether you arrive by car, train or plane, it's always best to use public transport to get around all the various places and attractions you want to explore. Parking is a headache in any major city, so we advise you to forget the car entirely. If you're coming to the city by plane, we have a few tips on how to get from the airport to Barcelona city centre.
What to see and do in Barcelona?
Whenever we talk about things to see and do, the first thing that always springs to mind is to visit the Sagrada Familia, a genuine spectacle for the senses, both inside and out. We recommend you buy your tickets in advance to avoid queueing.
The historic centre of Barcelona is divided into four neighbourhoods that we encourage everyone to explore on foot: the Gothic Quarter, Barceloneta, Raval and Born. Every step you take will help you uncover more unforgettable hidden treasures around every corner.
Where to eat in Barcelona?
Barcelona's culinary scene takes 'varied' to a whole new level. Here, you can treat yourself to just about any cuisine from any part of the world, from traditional Catalan food to the most modern restaurants, it just depends what you're in the mood for.
We've served up a selection for you, whether you're looking for the oldest restaurants in Barcelona, the most romantic or even the most unmissable on your next trip.
Where to stay in Barcelona?
Finally, to complete our Barcelona travel guide, you probably need to know where you're going to sleep… At HCC Hotels, we're proud to offer 5 amazing hotels in Barcelona that you can book today. They are the Hotel HCC St. Moritz, Hotel HCC Regente, Hotel HCC Montblanc, Hotel HCC Taber and Hotel HCC Lugano. Which do you prefer?
Categories: barcelona
« Traditional Shops in Barcelona – Discover Them All
Barcelona's Roman Temples, Discover The Best Ones! »