Get ready for a sweet summer – the best ice cream parlours in Barcelona!
Summer wouldn't be summer without a refreshing ice cream or two, so it's no surprise that ice cream is one of the most consumed products in Barcelona at this time of year. On every street corner you'll find a stall where you can pick up an ice cream, but do you know which are the best ice cream parlours in Barcelona? Read on to find out more!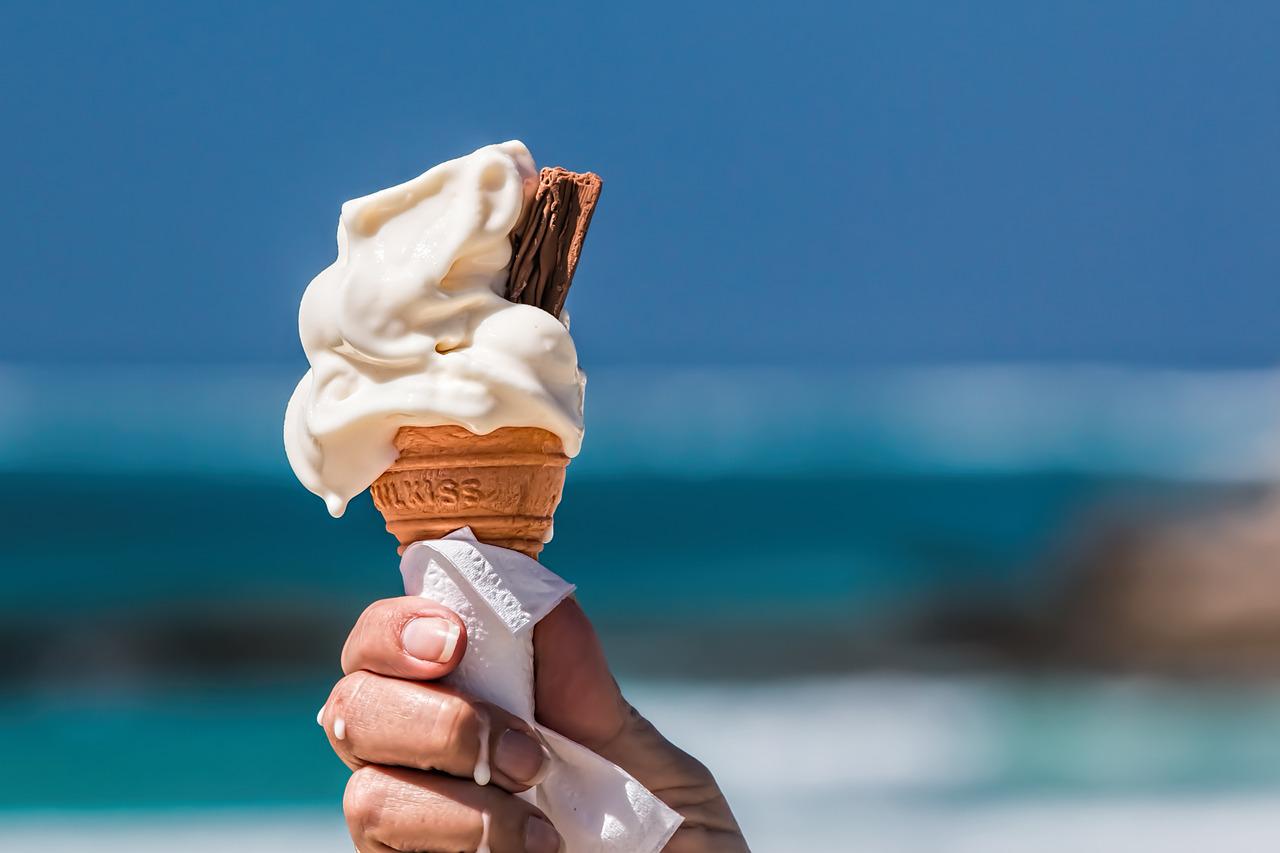 Rocambolesc, one of the best ice cream parlours in Barcelona with a signature ice cream
Jordi Roca, the youngest of the El Celler de Can Roca brothers, needs no introduction in Barcelona. This world-renowned chef and pastry chef decided to open Rocambolesc in 2016 together with his wife, Ale Rivas, establishing one of the best ice cream parlours in Barcelona.
Signature ice creams with unique flavours that visitors are sure to enjoy and, without a doubt, want to try again, here, you can taste the very best creations from the famed Celler de Can Roca culinary mind. The Làctic and Miracle ice creams, made from a Lancôme perfume no less, are just two of Rocambolesc's best‑known ice creams.
DelaCrem, unique flavours and a unique ice cream parlour in Barcelona!
Topping the lists of the best ice cream parlours in the whole of Spain is DelaCrem. Serving one-of-a-kind ice creams, carefully prepared from all natural ingredients by hand to give them unique textures, is what guarantees you'll enjoy an ice cream here twice as much as anywhere else.
Traditional flavours, yes, but with a twist that will make it seem like the first time you ever tried one. The pistachio and the strawberry are two of the store's flagship stars to enjoy this summer in Barcelona. Form an orderly queue, please!
Gocce di Latte, ice creams with Italian heritage in Barcelona
Genoa-born Matteo Merella decided to head to Barcelona to open Gocce di Latte, one of the best ice cream parlours in Barcelona. One of the house rules is that the list of flavours must be renewed every summer to make each and every year something unique.
What flavours will you find? The unimaginable and spectacular! Violet with almond, rose ice cream and tangerine with rosemary are just some of the fabulous creations where, as you can tell, just reading the menu will have you salivating.
Categories: barcelona
« 3 coastal towns with beaches near Barcelona – get ready for a day at the seaside!
Best vegetarian restaurants in Barcelona – discover them all! »