HCC Regente, discover the heart of Barcelona
On any trip to Barcelona, the location of your accommodation is one of the most important things to consider when planning a visit. Your choice of accommodation will naturally vary depending on the purpose of your trip, and the places you plan on visiting.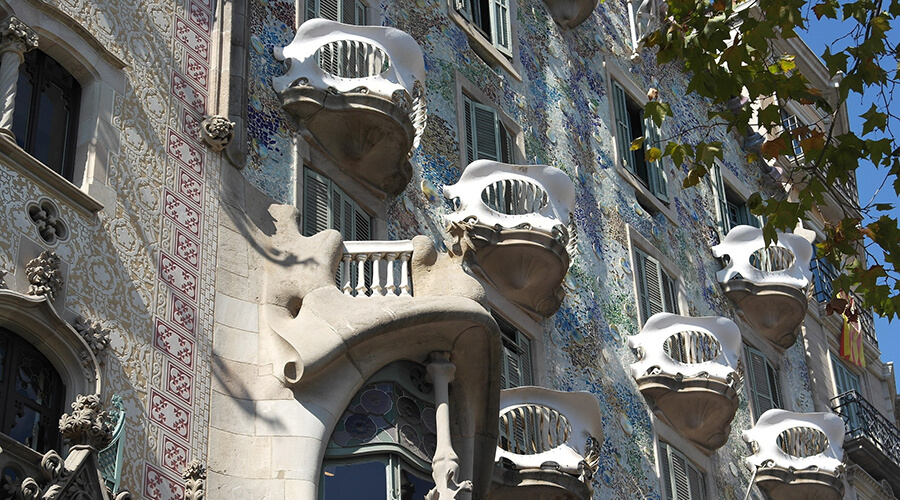 At HCC Hotels, we offer a number of hotels located throughout various parts of Barcelona. Today, we'll show you how you can discover the heart of the city thanks to the perfect location – directly on La Rambla de Catalunya – of our hotel HCC Regente, so read on to discover all you can see and do nearby!
The historic, commercial and business centre of Barcelona
From our hotel at 76 Rambla de Catalunya, you'll be able to enjoy easy access to Barcelona's main shopping and commercial districts. Without needing any kind of transportation whatsoever, you'll be able to navigate the main thoroughfares of the city centre with ease as you take in some of the top tourist destinations in the whole of Barcelona.
Below are some of the most popular tourist attractions that you can easily reach on foot from the HCC Regente:
1. La Pedrera
Also known as Casa Milà, this Gaudí creation reflects Catalan modernism in its purest, most glorious form. It was built from carved stone, hence the name La Pedrera, which means stone quarry in Spanish, and broke with all the construction conventions of the time. In 1984, it was officially declared a UNESCO World Heritage Site. Don't miss out!
2. Casa Batlló
Continuing with the Gaudí modernist theme, another must-see spot on the Barcelona tourist trail is Casa Batlló. Its façade may represent a calm sea, but each and every corner and careful detail you see on and around this building will leave you transfixed.
3. Plaza Catalunya
The nerve centre of Barcelona, all the main avenues and streets in the city start from this very spot. Plaza de Catalunya is a concentration of the rich spirit of the city and represents a meeting point between the most traditional sides of Barcelona and the most modern and cosmopolitan.
Categories: barcelona
« How do they do Christmas in Cataluña?
Ever heard of the Catalan tradition of Tió de Nadal? »