How to make the most of your business trip to Barcelona
Cataluña's capital city is one of the most popular destinations in Europe for its incredible attractions, bustling streets, extensive beaches and traditional culture. That's why if you're planning on visiting Barcelona on a business trip anytime soon, you can't afford to miss out on everything the city has to offer. And you won't find any better plans than strolling around the city, discovering every hidden corner and treasure once the workday is done.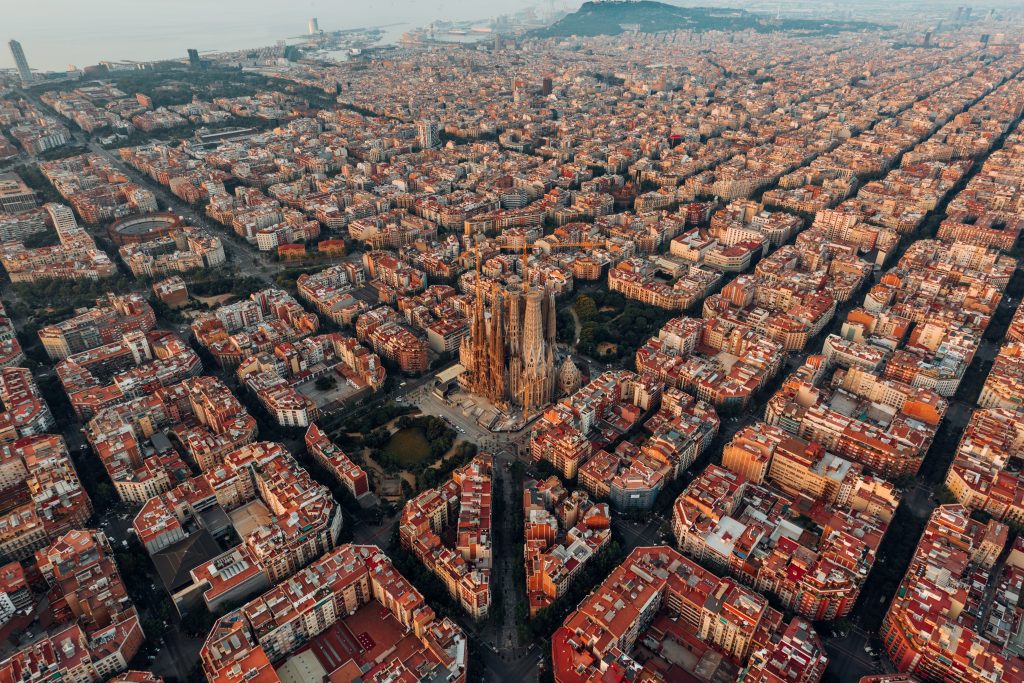 On your next trip to the Catalan capital, make sure you squeeze every last drop out of the cosmopolitan city once your meetings are over. Here are our top recommendations to make the most of your stay and enjoy the fantastic atmosphere the city has to offer.
1.- On your next trip to Barcelona, get around easily and comfortably
If you're thinking of exploring the city once your business in Barcelona is done for the day, you might like to see some of the top tourist attractions, but given time is of the essence, choosing the best mode of transport for getting around the city is essential.
Though the way you get around will naturally depend on where you're staying and where your business takes you, by far the easiest way to get around Barcelona and all the key points of interest is to take public transport, either the metro, bus network or tram.
2.- Organise your visit to Barcelona in advance
To really make the most of the city, it's best to sketch out at least a rough itinerary in advance, as your business in Barcelona will probably take up a lot of your time, so you'll need to really make the most out of all your downtime. As such, we recommend you make a list of the places you really want to see before you arrive.
Any list should include the popular Sagrada Familia, built by architect Antoni Gaudí, which remains under construction to this day. Likewise, don't forget a few of the city's other more famous buildings, like Casa Batlló and Casa de la Pedrera, also known as Casa Milá, which are real jewels in Barcelona's crown.
Aside from all the great architecture, arguably the most special thing about the city are its long streets and avenues, where you can enjoy a stroll taking in all the magical sights to help you escape from the world of work. The Gothic Quarter, for example, is packed with streets full of atmosphere, history, trendy restaurants and landmarks, among plenty of other things.
3.-Travel with the best technology
If you're visiting Barcelona and also plan on attending meetings, conferences or events, you'll probably bring your smartphone with you… and with the world in your pocket, your phone could be your best ally in making your trip as easy and comfortable as possible, helping you navigate the city and ensuring you never miss a thing.
Some of the Catalan capital's biggest and best tourist attractions have a long history and can be hidden architectural gems off the beaten track, so make sure to download a city guide you can read either before, during or after your sightseeing trip, and be sure to use your GPS maps to get there with total ease.
Categories: barcelona
« Travelling to Barcelona solo: this is your plan!
The 5 Best Places to Try Vermouth in Barcelona »