Traditional Shops in Barcelona – Discover Them All
Barcelona is a city of vibrant history and long-held traditions. A city that may have evolved a great deal over the years, but one that has certainly maintained its unique essence, its spirit. That also means there are some amazing traditional shops in Barcelona still trading that have been fixtures in the city for many, many years now. Eager to explore some of Barcelona's living history? Read on to find out more!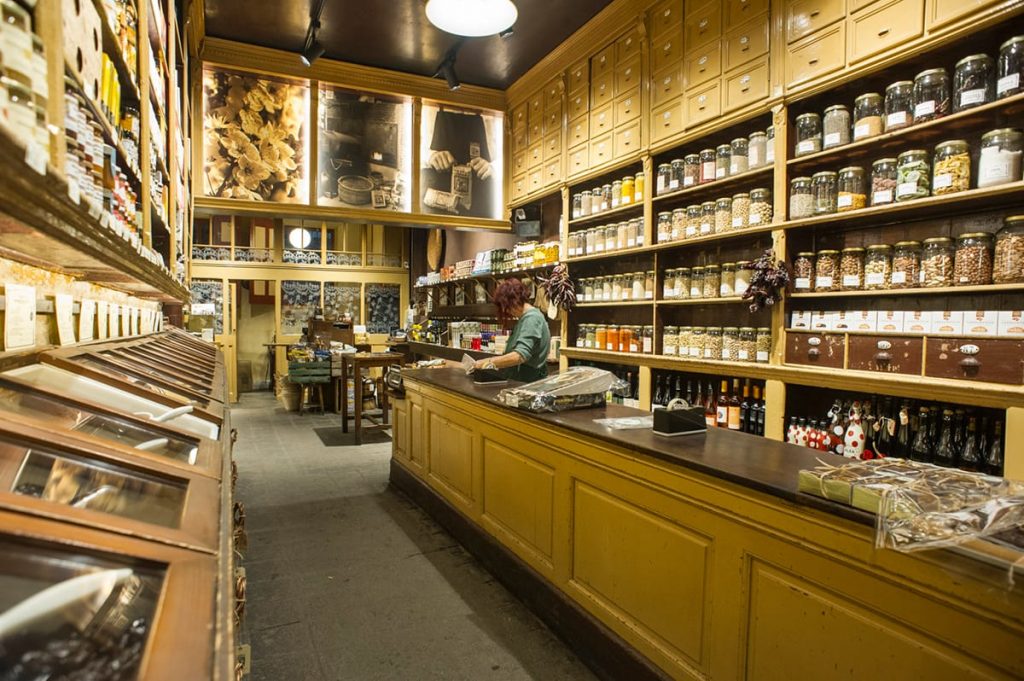 Casa Gispert, famous traditional shops in Barcelona
Casa Gispert is one of those mythical establishments that has truly stood the test of time and paid witness to all of Barcelona's history and changes since 1851. Right in the heart of Barcelona at 23 Sombrerers, you'll find all kinds of colonial goods, including the likes of nuts, dried fruits, coffee, tea, cocoa, spices, like vanilla, cinnamon, saffron… all while conserving the same traditional design and appearance since they first opened their doors all those years ago!
Today, in addition to these many wonderful products, they've evolved to offer a range of organic produce, including special olive oils, nougat, honeys and jams, which are perfect for making up hampers, gift baskets and souvenirs.
Traditional shops in Barcelona that might surprise you… El Rei de la Màgia
One of the most recognised traditional shops in all of Barcelona. In the city centre, on Calle Princesa, El Rei de la Màgia is a unique sanctuary for magicians and lovers of magic alike where illusion and the unknown come to life.
Are you a budding magician? Or perhaps you're a seasoned professional? Maybe just a fan of the art? Here, you'll find all kinds of amazing magical tools, items and artefacts to wonder upon. It's genuinely a delight to explore the aisles here and see how magic comes to life. What's more, at 15 Calle Jonqueres, you'll also find the Teatro Ars, where they put on live performances for you to enjoy. Experience the magic!
Cuchillería Roca – is there anywhere more charming?
Is there anything more traditional and indulgent as picking out new cutlery to stay in your family for generations? With over 100 years of service to Barcelona, Ganiveteria Roca can be found at 3 Plaça del Pi. Walking through the doors to this particular shop is like stepping back in time, a truly traditional store and service that you just won't find in any other city.
Categories: barcelona
« 3 of the Best Experiences in Barcelona. Enjoy!
Barcelona Travel Guide. All You Need to Know! »