What to do in Barcelona during the August long weekend?
As we reach the midpoint of summer, August brings us a three-day long weekend to take a break and enjoy all the leisure options that the summer season offers. Barcelona is one of the top destinations to spend the August long weekend, thanks to the numerous proposals provided by the Catalan city.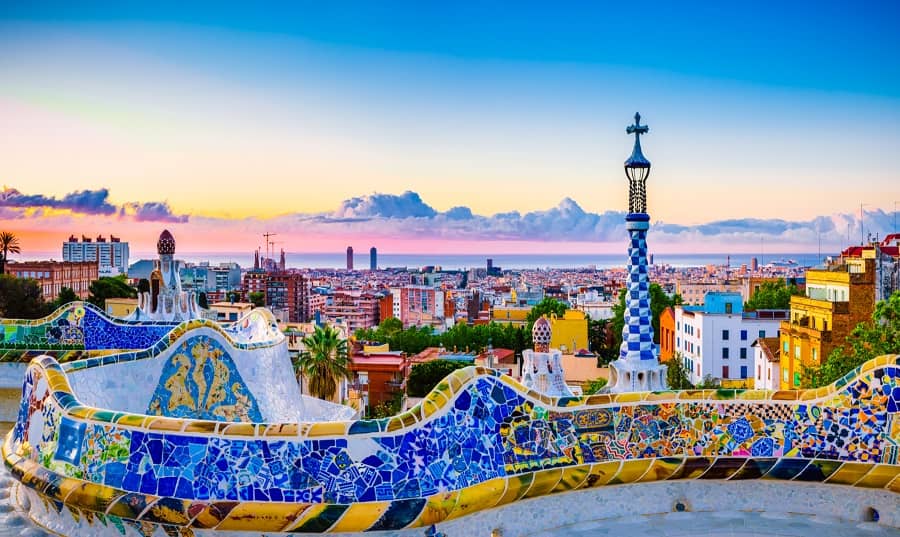 With just a few days left until one of the most anticipated dates of summer, the August 15th long weekend, the country will virtually come to a halt for three days, leading to a significant number of trips due to the national holiday. Choosing a destination for these three days is no trivial matter. At HCC Hotels, we present you with some of the entertainment options in Barcelona for the August long weekend:
1. Sun and Beach
The Catalan city boasts over 4 kilometers of beaches. Barcelona's nine beaches are an excellent choice for those who want to enjoy the sun and sand without the need for extensive travel. But just a little over half an hour away, you'll find some of the best beaches and coves in the province of Barcelona.
For those who prefer freshwater and wish to enjoy the tranquility and privacy of a private pool, they can stay at our hcc regente or hcc montblanc hotels, where they will find perfect facilities for taking a dip right in the heart of Barcelona.
2. Water Activities
The calm waters of the Mediterranean Sea offer a multitude of options for fun and adrenaline-pumping water sports. Boat rides, paddle surfing, diving, flyboarding, or jet skiing are some of the water activities you can experience in Barcelona.
3. Gastronomy and Quality Products
In Barcelona, you can find some of the most acclaimed restaurants in our country, holding the most prestigious accolades in the world of gastronomy. Savoring the innovative dishes at Michelin-starred restaurants is an unforgettable culinary experience. For those who prefer more economical but equally delicious options, they can visit our restaurant at the Montblanc Hotel: Racó del Montblanc.
Another appealing option related to gastronomy and quality fresh produce is visiting the Boquería Market, Barcelona's largest pantry of products.
4. Tapas Tour around Barcelona
Numerous establishments offer delicious miniature dishes to partake in one of the most deeply rooted traditions: tapas. Barcelona has different areas where you can enjoy tapas in a relaxed and laid-back atmosphere.
5. Summer Terraces
Cooling off with a good glass of wine or a cocktail while enjoying various spots around the Catalan city is a perfect plan for the August long weekend. Summer terraces catering to all tastes are scattered across different parts of the city.
These are just some of the options that Barcelona offers. Reserve your room at our centrally located hotels in the Catalan city for the August long weekend and rejuvenate your energy.
Categories: barcelona
« Beaches and nature parks in Barcelona: the perfect getaway
Discover Barcelona's refreshing side… summer plans in Barcelona! »