Beaches and nature parks in Barcelona: the perfect getaway
Do you like nothing more than escaping into nature? Do you enjoy a getaway surrounded by the sea, forests and pristine beaches? Barcelona is one of the few places on Earth that offer that perfect blend, all just a few miles from a bustling city centre. Today, we're helping you discover all the best beaches and nature parks in Barcelona. Read on to find out more!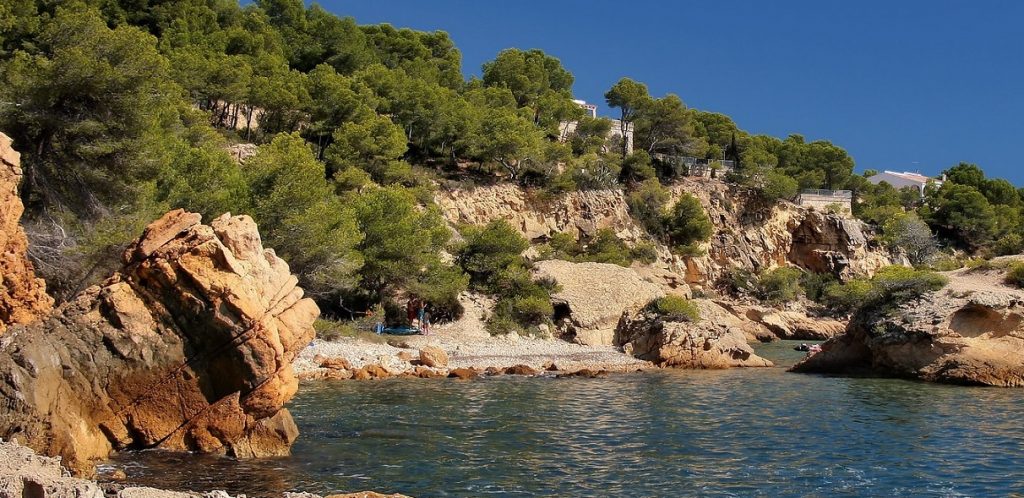 1. Montseny Nature Park
Montseny Nature Park is located between Osona, Valles Oriental and La Selva, just 60km from Barcelona. It's considered the oldest nature reserve in Cataluña. Officially declared a UNESCO Biosphere Reserve in 1978 owing to its unique features in terms of biodiversity,
this green paradise will captivate all your senses! One of the biggest selling points of Montseny Nature Park is the Turo de l'Home, the highest summit on the mountain. The views from up there are simply stunning! Valleys covered with greenery that look like they could have been lifted straight from a fairytale and amazing biodiversity that brings together flora, birds and mammals throughout the park, what more could you ask for?
2. Cala Balmins, a natural unspoiled cove near Barcelona
Cala Balmins, also known as La Caleta by the locals, is a small cove that retains its natural and wild side. Found in the pretty seaside resort of Sitges around 40km from Barcelona, it's the perfect destination for a summer day out.
The area is easily accessible by public transport, with both trains and busses stopping locally. What's so special about Cala Balmins? The crystal clear waters, golden sands and natural beauty on offer are the main draw. The shallow waters and peaceful surroundings also make it a safe and ideal spot for days out with children. What's more, the natural beauty and picturesque surroundings make it a fantastic romantic spot for couples, too. This beautiful cove awaits!
3. Visit Barcelona's nature parks! Serralada de Marina Nature Park
Spread over more than 4,000 hectares of natural space, Serralada de Marina Park is located around 20km outside Barcelona between Sant Mateu-Cellecs and Santa Coloma de Gramanet.
A magical environment where nature is allowed to sprawl in all its beauty and diversity. The nature park offers visitors a unique combination of mountains, dense forests and trails that invite you to switch off from all the hustle and bustle of city life. One of the must‑see spots is Montcabrer Mountain, which you can climb to take in the breathtaking panoramic views. Don't miss out!
4. L'Ametlla de Mar, a privileged area of natural beaches
It's the farthest place we suggest in this post, but it's definitely worth a visit. L'Ametlla de Mar is about 130 kilometers away from Barcelona and is one of the best beach areas in Catalonia.
This coastal destination is characterized by having beaches of all kinds, from the widest and family-friendly ones to the smallest coves that will leave you in awe. You will find options for every taste. Enjoy the sun and the crystal-clear waters at Cala del Cementiri, Cala de Sant Jordi, or Cala Calafat – they are unique coves!
Categories: barcelona
« Taste the sweetness of summer at the best ice cream parlours in Barcelona!
What to do in Barcelona during the August long weekend? »