What To See And Do In Barcelona And Restrictions To Be Aware Of In 2021
The severity of the COVID-19 pandemic is beginning to fade and we're getting closer and closer to a new normal, so you're probably already thinking about travelling to Cataluña and what to see and do in Barcelona. However, while there are fewer and fewer restrictions affecting visitors in 2021, we still need to take some precautions when travelling and visiting some of the most popular attractions and landmarks in the city.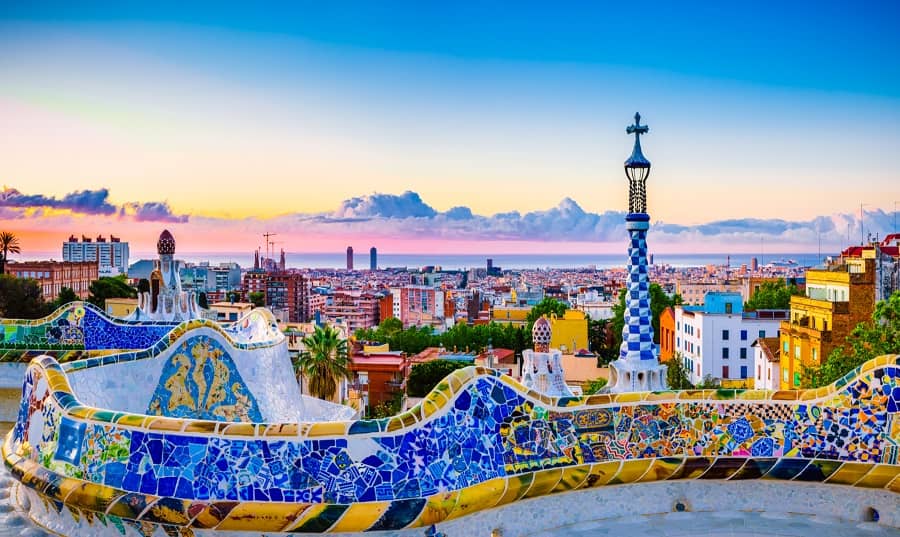 Below are some of the most important health restrictions to be aware of when moving around the city and the autonomous community as a whole, plus everything you'll need to do before seeing the best of what Barcelona has to offer.
Travel restrictions in Cataluña: everything you need to know
The question on everyone's lips: can you travel to Barcelona? Yes, but you'll need to meet a series of requirements. Firstly, if you're travelling from abroad, you can enter Spain from any member state of the European Union, but if you're travelling from outside the EU, you'll need to consult the list of countries with permitted entry into Spain.
Furthermore, if you're arriving either by air, rail or sea, you'll need to show your vaccine passport on arrival – which must show you've received one of the vaccines approved by the European Union. If you're unvaccinated, you must show proof of a negative PCR test – either the NAAT type, or a rapid antigen test – carried out within 48 hours of starting your journey. Similarly, if you're arriving by air or sea, you'll need to fill in a public health form before starting your journey, which you'll find on the official Spain Travel Health website, or via their mobile app.
Finally, within Spain, public transport is operating normally, but face masks are mandatory for those over 6 years old and you must follow social distancing guidelines. You cannot meet in groups of more than 10 people either.
In short, travelling to Barcelona is very safe right now, and the city is ready to follow all the relevant health and safety regulations while welcoming tourists for a great time in the city. So, what are you waiting for?
Categories: barcelona
« Want To Visit Barcelona? Take A Look At Our Urban Cultural Trail
Outdoor Plans In Barcelona: Discover Montseny Nature Reserve »