What to see in Barcelona in just one day: the ultimate itinerary
Deciding on what things to see and do in Barcelona in just one day if you don't have much time can throw out some very tough choices, given it's one of Europe's biggest cities and full of hidden treasures. And that's just one of the reasons why the Catalan capital is among the most visited destinations on the planet.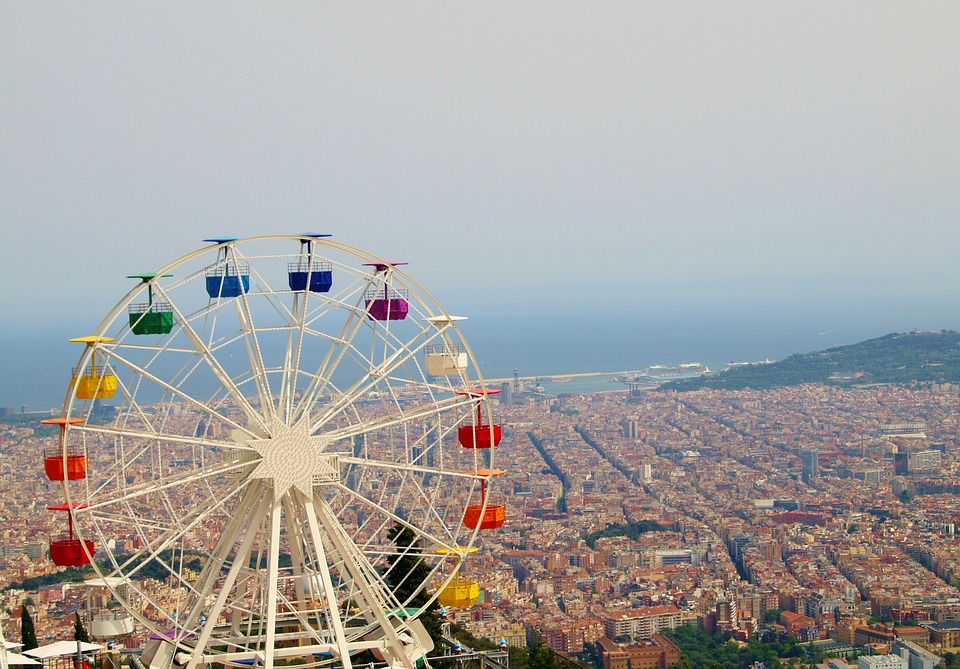 Despite the abundance of things to see and do here, we promise you can get to know the city properly – so long as you do your planning ahead of time. So read on to discover the best one-day itinerary for seeing all the best tourist attractions in Barcelona.
What to see and do in Barcelona in just one day in the morning
One of the best ways to make the most of a day in the city is to choose a hotel that's right in the heart of the action, giving you the perfect start- and end-point to your tour through the city. What's more, you'll definitely need plenty of rest after a busy day exploring. For example, the HCC Regente, HCC Montblanc, HCC St. Moritz and HCC Taber can all be found in ideal locations for a whistlestop tour of the city, besides providing you with all the comforts and services you would expect.
Once properly settled into your hotel and dropping your bags, the first step is to start exploring your immediate surroundings – in our case, Plaza Cataluña and Las Ramblas, two unmissable things to see and do in Barcelona. Furthermore, at the end of Las Ramblas, you'll find the Colombus Monument just in front of the city's old port district.
After enjoying this 1.5km stroll, your best option is to visit the Raval district and discover all its charms, famous for its galleries, art studios and book shops. To round off the morning, another place you'll want to visit in Barcelona is the Boquería Market, where you can conveniently recharge those batteries and pick up all kinds of fresh, traditional and local produce.
Things to see and do in the afternoon
Early afternoon is the best time to head towards some of the other top things to see and do in Barcelona in a day, the Sagrada Familia and Parc Güell. Firstly, the Sagrada Familia – despite still being under construction after 135 years of building work – is the most visited attraction in the city, pulling in millions of tourists year after year.
On the other hand, Parc Güell, an urban forest with more than 17 hectares of green space, is another great place to visit in Barcelona that you simply can't afford to miss. And not just for its striking design, but also for the incredible views of the city you can enjoy from the park.
Both Sagrada Familia and Parc Güell are part of Gaudí's legacy he left to the city, an icon of modernist architecture the world over. It's best to use Paseo de Gracia to access both sites, where you'll also be able to spot some of his other famous creations, including La Pedrera and Casa Batlló. Without doubt, these buildings are a must-see for their majestic façades alone.
What to see and do in Barcelona in just one day to bid farewell to the city
As the sun begins to set on your day in the city, one of the best ways to end your trip and leave a delightful taste in your mouth is to take a stroll beneath Barcelona Cathedral to really appreciate it in all its illuminated glory. This will be an unforgettable evening. Just next to Barcelona Cathedral, you'll find the Gothic Quarter, perfectly adjacent to the city centre and our hotels. A relaxing evening stroll through its beautiful streets is – without doubt – one of the best ways to end your day of exploring Barcelona.
Once back at your hotel, there's nothing better than a hearty evening meal in one of the great restaurants available at HCC Hotels. And why not enjoy a delicious cocktail or two on the terrace to round off your day in style – you've certainly earned it! – soaking up the wonderful cityscape and views of Barcelona as you unwind.
In short, if you're not sure what to see and do in Barcelona in a day, remember that planning is key. And don't forget, whatever you get up to while you're in town, booking a central hotel is the best way to make the most of your time in Barcelona. What are you waiting for? Come and see for yourself!
Categories: barcelona
« 2023 concerts in Barcelona – take a look at some upcoming highlights!
Discover the best of Barcelona from HCC Montblanc »