Discover the best of Barcelona from HCC Montblanc
Where you decide to stay on any trip will make a big difference in how much you enjoy your break, but also how easy it is to see the sights and all the best parts of the city without worrying about lots of travelling and all the stress that entails. If you're visiting Barcelona any time soon and want to see the best of the city, read on, because we're about to tell you all the top attractions within easy reach of HCC Montblanc. Find out all you need to know below!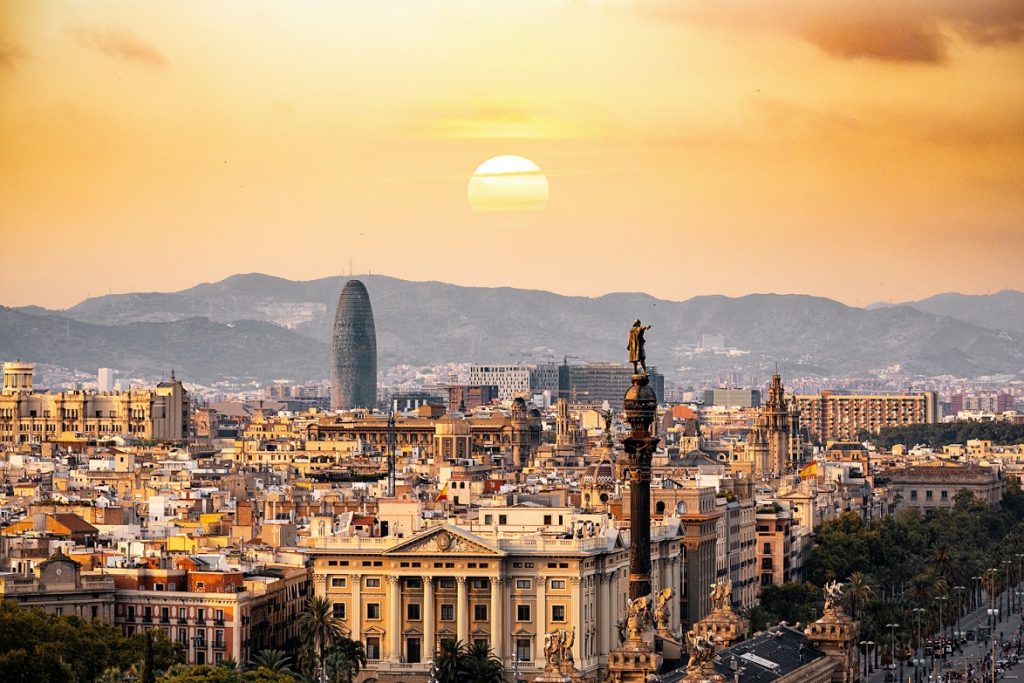 The heart of Barcelona in your hands from HCC Montblanc
Located in the heart of the Gothic Quarter and within easy reach of Plaza de Catalunya, HCC Montblanc offers you a great night's sleep in the heart of Barcelona in a modern hotel. One of the biggest hotels in the neighbourhood, the hotel also has six function rooms where you can enjoy all kinds of events, from personal celebrations to important business meetings.
From the hotel at 61 Via Laietana, you'll be able to easily reach some of the top tourist attractions in Barcelona. All the best and most famous theatres, monuments and museums in the city are just a stone's throw away. Immerse yourself in all the atmosphere, hustle and bustle of life in Barcelona with us.
1. Barcelona Cathedral: Best of Barcelona!
This gothic jewel is one of Barcelona's most popular tourist attractions. Barcelona Cathedral is somewhere guaranteed to leave you mesmerised. From an external façade you could stare at for hours – with all its engravings, gargoyles and carved doors – to its ornate interiors and clear attention to detail, there's plenty of beauty to gaze upon here. Undoubtedly what will impress you most are the 13 white geese in the cloister. Yes, you read that correctly. They've been attributed to various legends over time, from martyrs to a way of preventing robberies… come and see for yourself to find out the real reason they're there!
2. Barcelona's Teatro Liceo
The most prestigious theatre in the entire city. On Barcelona's main thoroughfare at 51-59 Rambla, you'll find Barcelona's Teatro Liceo. For over a century, it was Europe's biggest theatre. It remains an indisputable symbol of Barcelona. First opened in 1847, the theatre has survived fires, attacks and expropriations to become one of the most prestigious theatres in the world.
3. Columbus Monument
The history of Barcelona is full of curiosities, and the Columbus Monument is one of them. It is one of the city's symbols, located in the Plaza del Portal de la Paz, and it holds one of the curiosities that has not gone unnoticed by the inhabitants of the Condal city. The statue points towards the sea, but this is not the direction it should be pointing if it were pointing towards America. It should be pointing towards Las Ramblas, but it was thought that this small detail would go unnoticed.
Discover Barcelona from HCC Montblanc. The Gothic Quarter, Palau de la Música, Teatro del Liceo, Columbus Monument, Maritime Museum, Olympic Village and beaches, Aquarium, Maremagnum, and the Golondrinas… If you have any doubts about what to visit, you can ask us at any time. We are available for you, and you can get to know our hotel in the following virtual tour. We look forward to welcoming you!
Categories: barcelona
« What to see in Barcelona in just one day: the ultimate itinerary
Gaudí's Casa Vicens, discover its rich history! »