Relax and unwind in Barcelona: discover the best ways to eliminate stress
The rhythms of everyday life, work and a constantly growing to‑do list mean we all need to take some time out every now and again to stop, breathe and eliminate all those accumulated stresses and strains. Do you have your own tricks for unwinding? There are plenty of ways to find peace and harmony these days if you're looking to recharge your batteries and lower your stress levels, even when you're travelling somewhere new! Here are two ways to eliminate stress in Barcelona!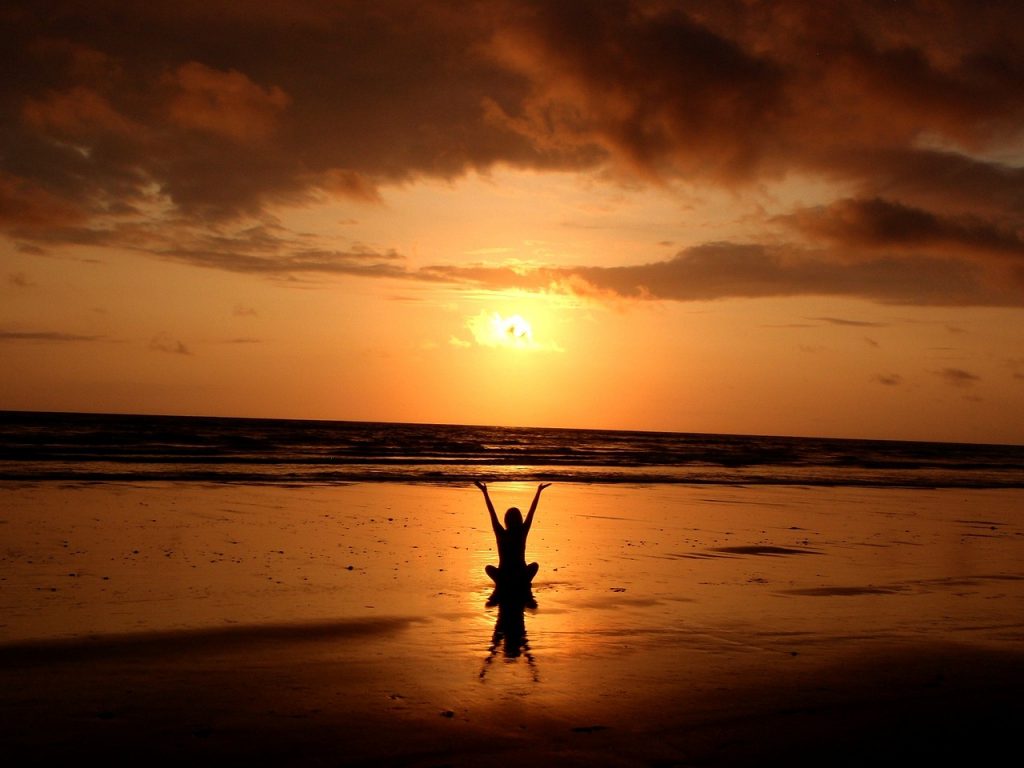 1. Meditation in Barcelona
Meditation is one of the most beneficial ways to really switch off, reduce anxiety, eliminate stress, connect with yourself and improve your overall mental wellbeing. Have you ever meditated before?
We recommend beginners choose somewhere special, a calm and quiet place where you feel totally comfortable and safe. When seeking out the perfect spot, you can always head down to a beach in Barcelona at a time of day when there are fewer people about, like at dawn or dusk. And you could also think about a nature reserve near the city or a park in the centre. Our top tip would be to find somewhere you'll be surrounded by nature but without too much noise. This way, you'll be able to relax more quickly and more easily.
If you're not familiar with any specific meditation techniques, it's always a good idea to try a specialist meditation centre, where they'll be able to guide you before branching out on your own.
2. Spas in Barcelona
Undoubtedly one of the first things that springs to mind when thinking about ways to relax is to spend some time at a professional spa. Indeed, a day at the spa in Barcelona is the perfect way to eliminate stress.
And there are endless options available, from hydromassage and thermoludic pools to whirlpool baths, bithermal showers, steam showers, hammam, Jacuzzis, ice baths, saunas, relaxation rooms, thermo-variable water treatments… we recommend you try a few different treatments over a few hours to feel the tension slowly lifting from your body and mind.
Remember, spas are experimental spaces with an almost endless variety of options. The best thing is, all the treatments are effective at different things in different ways. Don't miss out!
3. Guided Activities: The Rage Room
Had you ever heard of it before? Do you know there are places to release adrenaline and reduce stress dramatically? The Rage Room, known worldwide as La Habitación de la Rabia, is the best place to let off steam.
Get ready to hear what it's all about. It's a place where you'll have at your disposal an iron bat and an entire room filled with objects you can destroy. Yes, you read that right. It's a room where you can hit everything in your path to break it. They say it's one of the best ways to free yourself. Are you willing to give it a try? One of the most common ones near Barcelona is located at 3 Vilanoveta Street in Vilanova i la Geltrú. Discover it!
Categories: barcelona
« Barcelona by bike: discover the city on two wheels
4 hiking routes in Barcelona by the sea »