What to do in Barcelona? 10 ways to make the most of your visit.
It's one of the most cosmopolitan cities, it sits on the Mediterranean and is the cradle of European and international modernism. Know which city we're talking about? That's right. It's Barcelona, the Catalan capital that you're guaranteed to fall in love with seconds after you arrive. If you're planning a trip to Barcelona any time soon, here's our shortlist for ensuring you don't miss a thing and can truly make the most of your time in the city.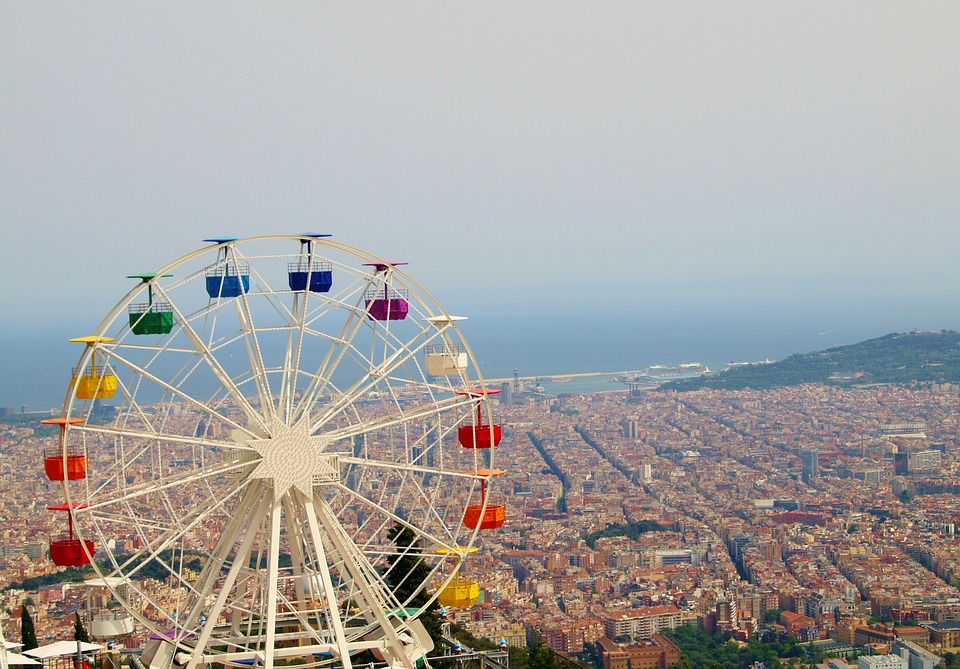 Barcelona is situated in northeastern Spain and is home to more than one and a half million people. Thanks to everything the city stands for, as well as its rich history, culture, sports, art and lifestyle, each year it welcomes over 15 million tourists, including 12 million from abroad. If you want to really get to know this wonderful jewel in Spain's crown, don't miss out on our top tips of what to do in Barcelona to make the most of your trip.
Visit the Sagrada Familia
As a key point of reference for international modernism, the Sagrada Familia is one of the most symbolic landmarks in all of Barcelona. Located in the city's Ensanche district, it was built in 1882, the flagship creation of history's most famous modernist artist, Gaudí. To this day, the basilica remains under construction and, when completed, will stand as the tallest in the world. Interestingly, the Sagrada Familia is the second most-visited church in Europe, just behind St Peter's Basilica in Vatican City.
Take a stroll through Parque Güell
Located in the upper part of the city, and also designed by Gaudí, Parque Güell was built between 1900 and 1914 and was inaugurated in 1926. Its gardens and natural architectural features make the park a truly unique and stunning environment, which is why it's one thing you simply can't afford to miss on your next trip to Barcelona.
Walk down Las Ramblas
The most famous street in the entire city and one of its main arteries, Las Ramblas is 1.3 kilometres long and connects Plaza de Cataluña with the Columbus Monument located at the old port. On Las Ramblas you'll find anything and everything from restaurants and bar terraces to flower stalls, live music and street performances.
Paseo de Gracia and La Pedrera
Paseo de Gracia is another of the main and largest avenues in the city, and indeed the whole of Cataluña, principally known for its modernist buildings and luxury boutiques. The street welcomes a large influx of tourists every day to enjoy a relaxing stroll or some serious retail therapy.
Located at 92 Paseo de Gracia, you'll find Casa Milà, commonly known as La Pedrera, another modernist building designed by Antonio Gaudí built between 1906 and 1912. The building welcomes around a million visitors every year, making it one of the top 10 most visited attractions in the whole of Spain. Taking a stroll along Paseo de Gracia and visiting La Pedrera is one of the things you simply can't afford to miss on your next trip to Barcelona.
Trips to Barcelona: visit Mercado de la Boquería
Commonly known simply as La Boquería, the San José Market can be found on La Rambla, a local market where you can pick up every type of fresh produce imaginable. One of the city's biggest tourist attractions, there are over 300 market stalls to explore, but you can also dine in one of the many bars and restaurants on offer.
The Gothic Quarter
Barcelona's Gothic Quarter is the historical beating heart of the city and one of the most recognisable parts of the city. Here, you'll be able to follow the march of the Romans through the capital, as well as countless medieval streets to give your trip to Barcelona an added level of excitement.
Enjoy some of the city's terraces with panoramic views
Another unbeatable way to get to know the city, see Barcelona from a totally different perspective and fall in love at first sight. There are plenty of great panoramic terraces where you can relax with a nice drink or dinner, such as the terrace at our Regente Hotel, where you can really make the most of your visit to Barcelona city centre.
Barceloneta and other great beaches
Another big attraction of the city is the pleasant climate, which is why, at the hottest times of year, lots of visitors flock to Barcelona to make the most of its stunning beaches and coastline. And the entire region's beaches are known for being very welcoming and clean.
Some of the more famous beaches include La Barceloneta, Sant Sebastià and Sant Miquel, all located within a comfortable 20-minute walk from the city centre.
Montjuïc
Another fantastic attraction in Barcelona is Montjuïc, a city mountain standing 173 metres above sea level that owes its fame to its grand buildings and stunning gardens. There are plenty of things to see and do in and around Montjuïc, including the Olympic Stadium, the cemetery where you'll find tombstones from some of the city's most famous past residents and the Magic Fountain, where light and sound shows take place each and every day.
Visit Barcelona Cathedral
The Cathedral of Santa Cruz and Santa Eulalia, more commonly known as Barcelona Cathedral, is a Gothic structure built between 1298 and 1420. One spot you simply can't afford to miss on your trip, both the interior and exterior are truly impressive. And don't miss out on the many legends and myths about the cathedral we recommend you read up on before or during your visit.
Now you know just what to do in Barcelona, it's time to start planning your visit. Discover all the HCC hotels available throughout the city and book as early as possible to guarantee the best price.
Categories: barcelona
« Think you know all there is to know about Catalan modernism? Casa Planells
Sightseeing by bike? See all Barcelona has to offer on two wheels. »